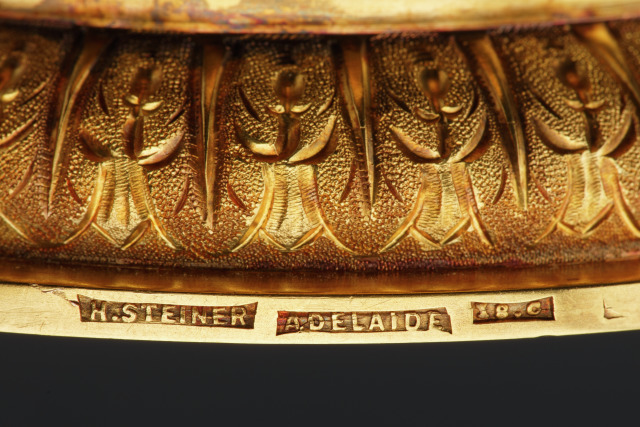 The National Museum of Australia has recently acquired the 1881 Adelaide Hunt Club Cup, one of only three gold presentation cups created in South Australia in the nineteenth century still in existence. The cup was purchased at Sotheby's auction on 25 October 2016.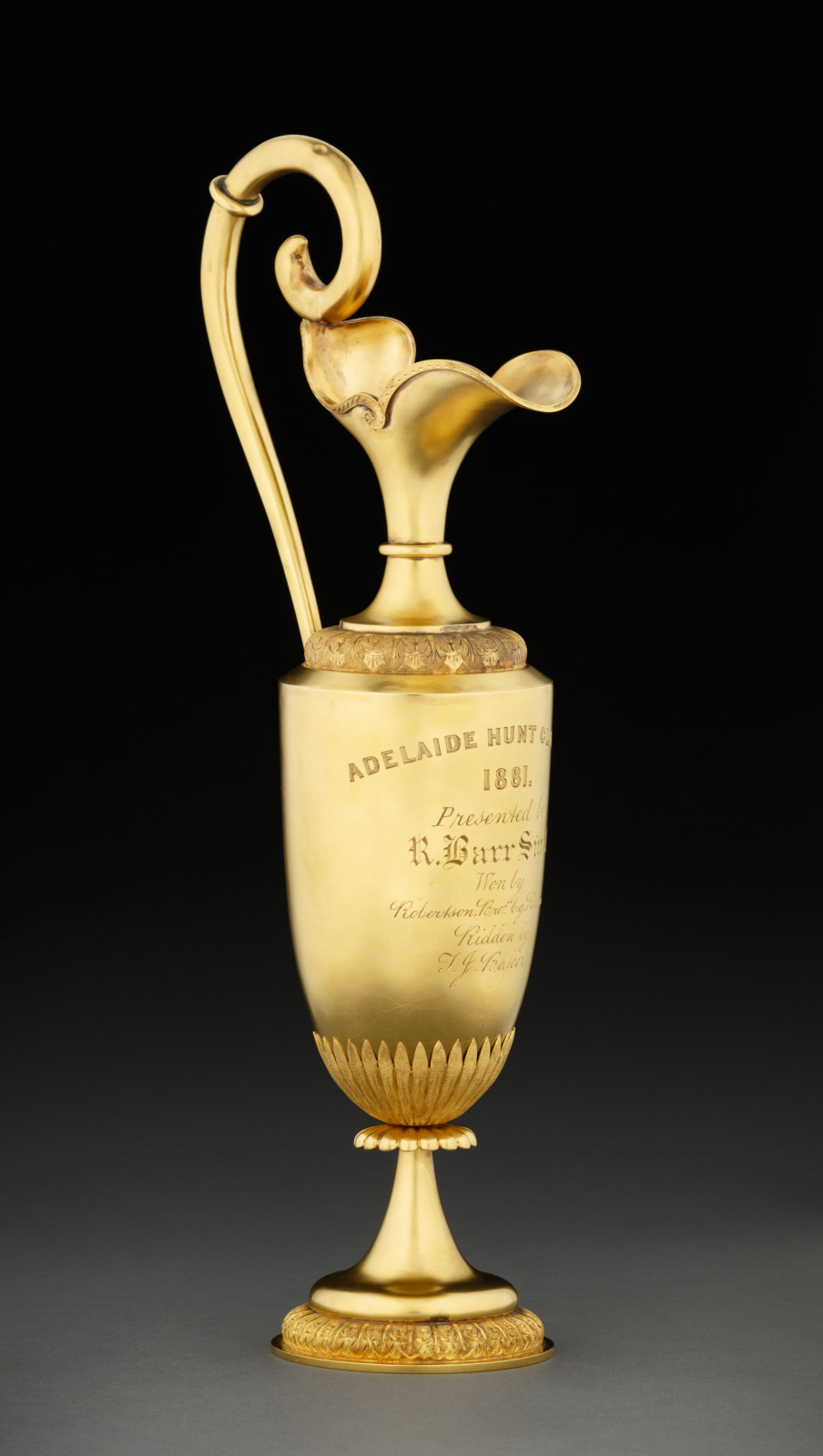 The Adelaide Hunt Club, originally called The Adelaide Hounds, was established in 1840, only four years after the first European settlers arrived in South Australia. The club's annual steeplechase race meeting was one of the highlights of the social calendar for the colonial gentry.
On Saturday 1 October 1881 a large crowd gathered to watch the Adelaide Hunt Club Cup at the Morphettville racecourse. Roebuck, ridden by T J Baker, won the race in an exciting finish. Robert Barr Smith, the president of the club, donated this prize cup, which was presented to Alexander and William Robertson, Roebuck's owners, by the Governor of South Australia, Sir Anthony Musgrave KCMG.
Henry Steiner, the creator of the cup, was one of colonial Australia's most renowned gold and silversmiths. He established his business in Rundle Street after arriving in Adelaide from Germany in 1858. Steiner drew inspiration for the neo-classical design of this 18ct gold cup from the treasures excavated at the ancient city of Troy in the late 1870s and early 1880s.
Feature image: Detail of maker's mark on the base of the cup 'H. STEINER/Adelaide/18.C' Image: Jason McCarthy, National Museum of Australia