What happens to all those racehorses?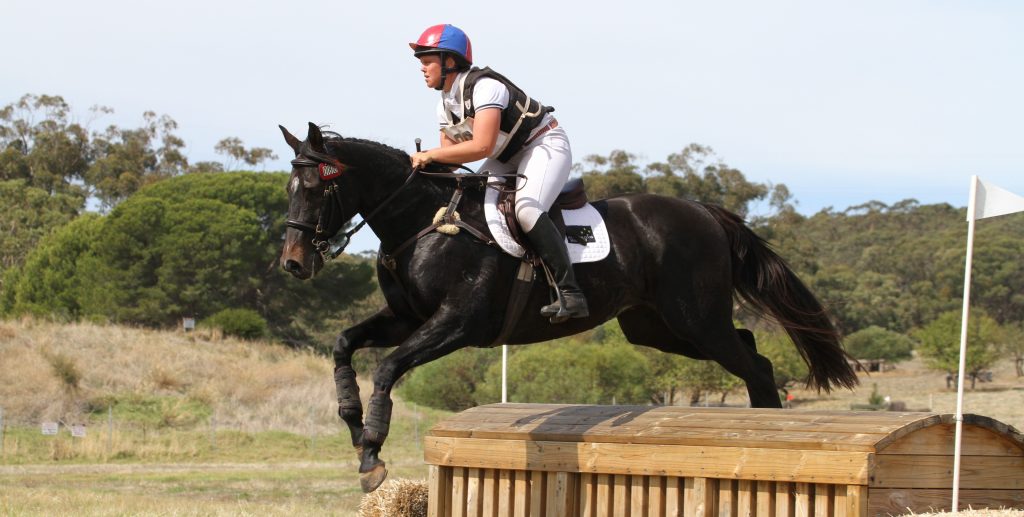 What happens to racehorses when they leave the track?
Last week I was contacted by a number of people critical of our decision to display of a can of 'Horsielicious', created by the Coalition for the Protection of Racehorses (CPR), in the Spirited: Australia's Horse Story exhibition. The can was used in 2014 protests aimed at raising awareness of the need for a 'retirement plan' for horses involved in racing.
In recent years, animal welfare groups like the RSPCA, Animals Australia and the Coalition for the Protection of Racehorses have raised concerns about the long-term care of horses from the racing industry.
In 2013 the Australian Racing Board commissioned Thoroughbred consultant Renée Geelen to undertake a survey of retired horses. Renée was one of the people who wrote to the Museum to express her disappointment that we had included the CPR's can in the exhibition. I've invited her to present her perspective on the issue in this guest blog post.
—
"The wind of heaven is that which passes through a horse's ears." Arabian Proverb
There is nothing much that beats the thrill and companionship that comes with partnering a 500kg animal at speed. You can't make a horse do anything but you can become a partner and move together. We celebrate the racehorse as the finest example of athleticism and partnership. Their will to win drives an emotional connection, and the stories of our champions keeps the dream alive for everyone.
Racehorses have been specifically bred for purpose for over 350 years, and premier breeder Frederico Tesio summed it up when he said "The Thoroughbred exists because its selection has depended, not on experts, technicians, or zoologists, but on a piece of wood: the winning post of the Epsom Derby."
Young Rockingham was the first official racehorse in Australia, imported here in 1797 and used to breed all types of horses. The first official race meeting was held in Sydney's Hyde Park in 1810, and since then, the Australian racing industry has kept extensive records of every horse born or raced here. A racehorse's pedigree is more accurately known than most people's genealogy, and every raceday outing is tracked and recorded.
The Australian racing industry is the second largest in the world (after the USA) with more than $520million in prizemoney on offer every year. Over 70,000 people own shares in more than 32,000 racehorses and the range of ownership is huge. Some syndicates have more than 100 people involved in one horse, while bigger owners have more than 500 horses in work.
These numbers are huge, and the prizemoney is just the start of it. A racehorse costs about $30,000 a year to keep in training, and that money employs the strappers, trainers, riders, vets, farriers, feed companies and many others that look after the horse's every need. Racehorses are athletes, and live in five star accommodation, and the racing industry has always had a strong internal focus towards animal welfare. The industry bodies take care of the wider issues of animal welfare through the strength of their anti-drug policies and enforcement, their safety policies and through the use of racecourse vets to both ensure that horses are in a fit state to race when they are on course and to give immediate assistance to horses when required.
Racehorses mature quickly compared to other breeds, and can legally start racing from the age of two. Only 20% of horses actually race as 2 year olds, but these precocious horses have longer careers and earn more prizemoney than horses that take longer to mature. The remainder of horses have their first start as 3 year olds or older, and in 2014, there are four horses racing that are still racing as 12 year olds. For most horses, however, they retire before then and with a potential life span of 25 years, these horses need to go somewhere.
So what happens to all those racehorses? Every season, approximately 11,000 racehorses retire for a range of reasons, such as old age, injury, illness, or being not fast enough to compete successfully. Owning a pleasure horse is not like owning a car, there is no central registration for them and therefore there is no data on what happens to all those racehorses. I was commissioned by the Australian Racing Board (ARB) to design and undertake a survey on our retired horses. Australian Stud Book records tell us that approximately 3,000 of the 11,000 retirees go to stud, staying in the racing industry, but this leaves 8,000 horses that we needed to collect timely data about.
An initial list of 25 trainers was compiled that represented the major city and country based stables across Australia. These trainers had an average of 100 horses that had raced for them over the past three seasons, and by tracking these horses we ended up with information about 2,514 horses. Because of the initial bias towards large stables, the survey was later expanded to include 21 other country trainers to capture a wider range of horses across the industry. The response rate was much lower, with only 12 trainers responding with data for 737 horses, resulting in a total of 3,224 horses surveyed.
The results were:
Still Racing
Combined Results
Total
% of Retired
Different Trainer
662
21%
Still in Work/Spelling
1,015
31%
Exported
77
2%
Total
1,754
54%
Completed Racing Career
At Stud
664
21%
45%
Sold/Gifted as pleasure horse
450
14%
31%
Returned to Owner
205
6%
14%
Died/Euthanised by Vet
109
3%
7%
Unknown
19
0.6%
1.3%
Career in Racing
17
0.5%
1.2%
Knackery
6
0.2%
0.4%
Total
1,470
TOTAL
3,224
While doing the survey, I also took notes on the different jobs that horses went on to do under the 'Sold/Given away as a pleasure horse' category, and they were quite wide ranging and interesting. Comments include "stars in horse movies", "stock horse in Broome", "eventer", "champion show jumper in Victoria", "polo", "sports broodmare", "nanny horse at stud", "ridden by an 11 year old girl who loves him", "plays Phar Lap in the Outback Australia show", "owner's kids ride her", "riding for the disabled", "he's on a farm we bought for all our retired horses", and so on. Stock horses, pony club, and show horses were the most common comments for where retired horses had ended up. Many country trained horses had owners who were graziers and used their retired horses on their farms.
This survey found that most retired racehorses find a new career after racing, and gratifyingly, from a scientific point of view, this data lines up with a previous survey done in 2002/03. It's taken more than ten years, but this data has recently been published by Professor McGreevy et al, and in summary, found that of 1,333 horses that left a racing stable, 63% stayed in the industry with 243 (18%) going to stud, 229 (17%) moving to another trainer, 150 (11%) spelling, and 221 (17%) sold at auction. Of the 490 horses that left racing, 324 went to other careers, with a small portion being unspecified, dead or at a knackery. This study used their data to calculate that in 2002/03, an estimated 650 Thoroughbreds went directly from racing to a knackery.
ARB CEO Peter McGauran said "This is a ground breaking study that injects statistical rigor and accuracy into an emotive debate characterized by exaggeration and distortion. The community in deciding between the competing claims wants accurate and reliable information. The racing industry, like all competitive animal sports, operates under a social license and must adhere to community standards. If we lose the confidence of the public, we will become marginalized and gradually become irrelevant. Racing is a mainstream sport with enormous cultural and economic importance and adheres to the highest integrity and animal welfare standards. This survey shows that the overwhelming majority of racehorses enjoy a productive or secure retirement courtesy of their owners who genuinely love the animal. That's the way it should be. Owners are responsible for the humane treatment of their horse(s) both during and after their racing careers. By all means let's have the debate on the retirement of racehorses, but let's have it on the basis of the facts not an ideological obsession. The community deserves better than the propaganda and outright lies of the Animal Rights lobby."
Animals Australia state on their website that the industry "discards" significant proportions of horses every year, while the Coalition for the Protection of Racehorses (CPR) state that 15,000 Thoroughbreds are slaughtered every year by the racing industry. By chanting this, they are claiming that every Thoroughbred foal ever born is sent to the knackery. The CPR has, following the National Museum of Australia's request for material, donated some of their protest items for display in the Spirited exhibition. The can of "Horsielicious" is from an anti-racing protest that, from my understanding, attracted 10 protestors.
By contrast, the ARB study is further validated by research done by Rural Industries Research and Development Corporation (RIRDC) in 2001 that used economic, recreational event data and breed society data to estimate the number of horses in Australia. They estimate that there are nearly 180,000 registered Thoroughbreds in Australia, of which 32,000 are racing, 66,000 are breeding or young stock, 24,000 compete in registered non-racing events (eg the Royal Easter Show), and 57,000 are used for recreation. There are also 300,000 feral horses, 320,000 horses of other breeds (Standardbreds, Arabian, Quarter horses, pony breeds, etc), and 218,000 unregistered recreational horses in Australia (of which unnamed Thoroughbreds make up a significant proportion).
RIRDC uses an average life span of ten years for these horses, and this means that every year between 8,100 and 15,000 Thoroughbreds in leisure homes will die of old age, illness or injury and will need to be replaced. Simply put, there are a minimum of 8,100 new homes outside the racing industry for our horses every year.
This study highlights that the vast majority of racehorses go on to new careers in a large range of areas, including breeding, leisure horses, sport horses, stock horses and police horses. Each of the state Principle Racing Authorities have a racehorse retraining system to aid in this process and these can be found on the various websites of these organisations. The horse is a willing partner with a human and brings joys to many people in many facets across Australia.
———-
There is now a vigorous public debate about the long-term care of Australian racehorses. My thanks to Renée for her contribution to this important national conversation.
What do you think? What happens to horses leaving the racing industry? Please leave your comments using the box below. Just a reminder – comments are moderated. You can read the Conditions of Use for our website here.
[Feature image – Our Rockhampton, an ex-racehorse now competing as a 3-day-eventer. Photograph by Jenny Barnes. Image supplied by Renée Geelen.]