The shelter of stringybark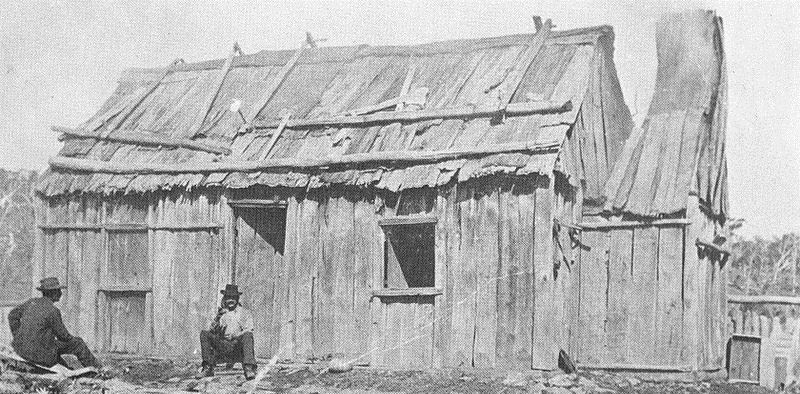 Last week I had the great privilege of meeting Mrs Elma Pearsall, esteemed Ngunnawal elder, 93 going on 63, at her home in Boorowa, on the southern tablelands of New South Wales. Over coffee and sandwiches, she told stories about the long careers of her father and four brothers, all shearers with Leonard Brothers, a large contracting firm based in nearby Yass, which serviced sheds throughout New South Wales in the 1940s and 1950s.
Towards the end of our conversation, Elma showed me a small black and white photograph taken at her family's farm at Pudman Creek, towards Crookwell. In the background stood small buildings roofed with bark. The sheds looked like the hut in the photograph above, taken at Glencoe on the northern tablelands in about 1890.
The photograph Elma showed me was taken much later, probably in the 1930s. I was surprised that bark sheets were still used as roofing material then, but Elma said it wasn't uncommon. The bark used to keep the Pudman Creek buildings dry, she confirmed, was stripped from the Red stringybark tree, Eucalyptus macrorhyncha, a familiar sight on hillsides across the tablelands and inland slopes of New South Wales.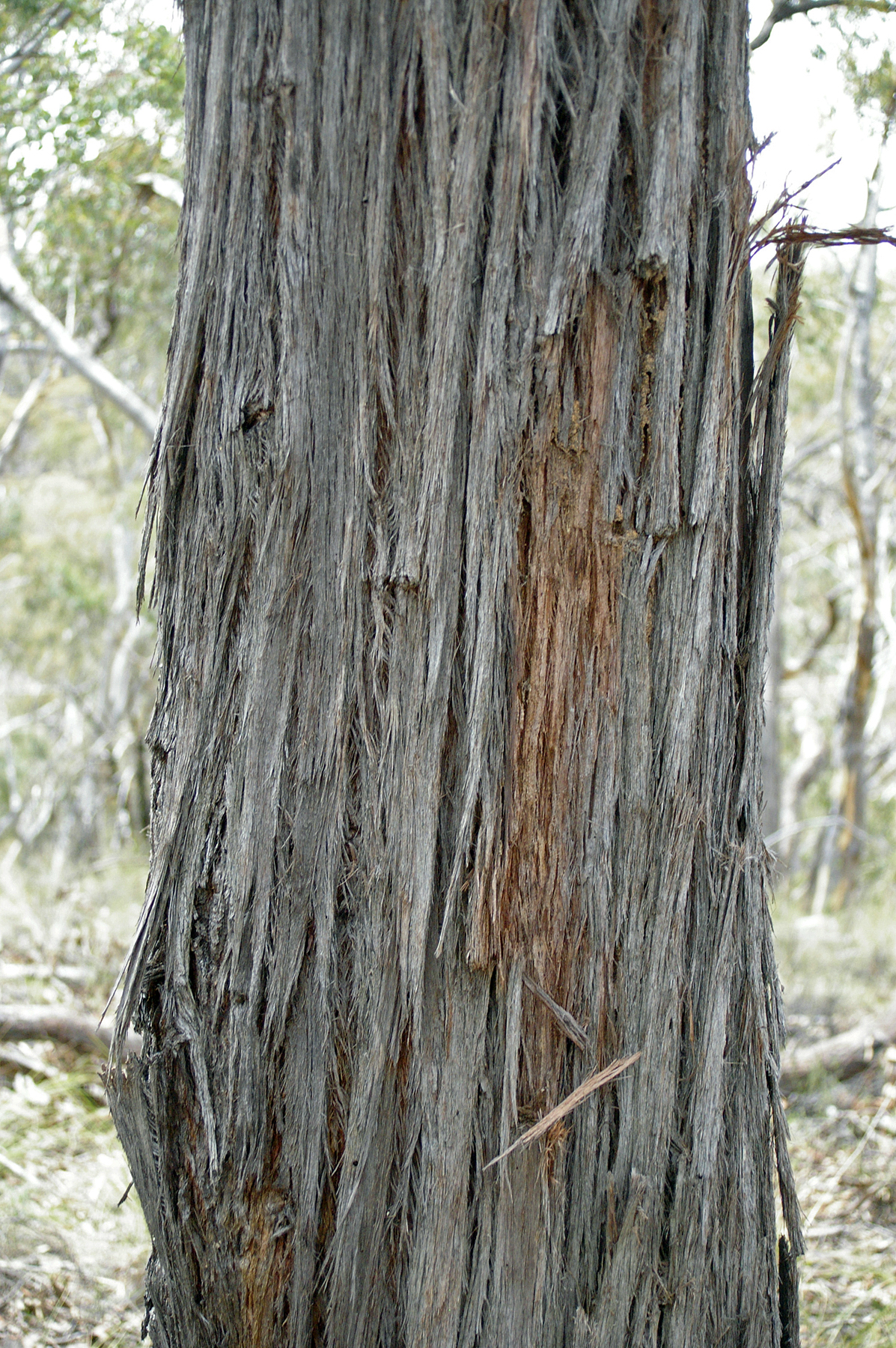 A sheet of Red stringybark features in the Wagga Wagga exhibit of the National Museum's Landmarks gallery. Cut from a tree that stood on a hillside north of Wagga, this sheet of bark helped shelter the family of Mark and Ellen Sutton, who established a small farm in the 1890s, and raised eleven children.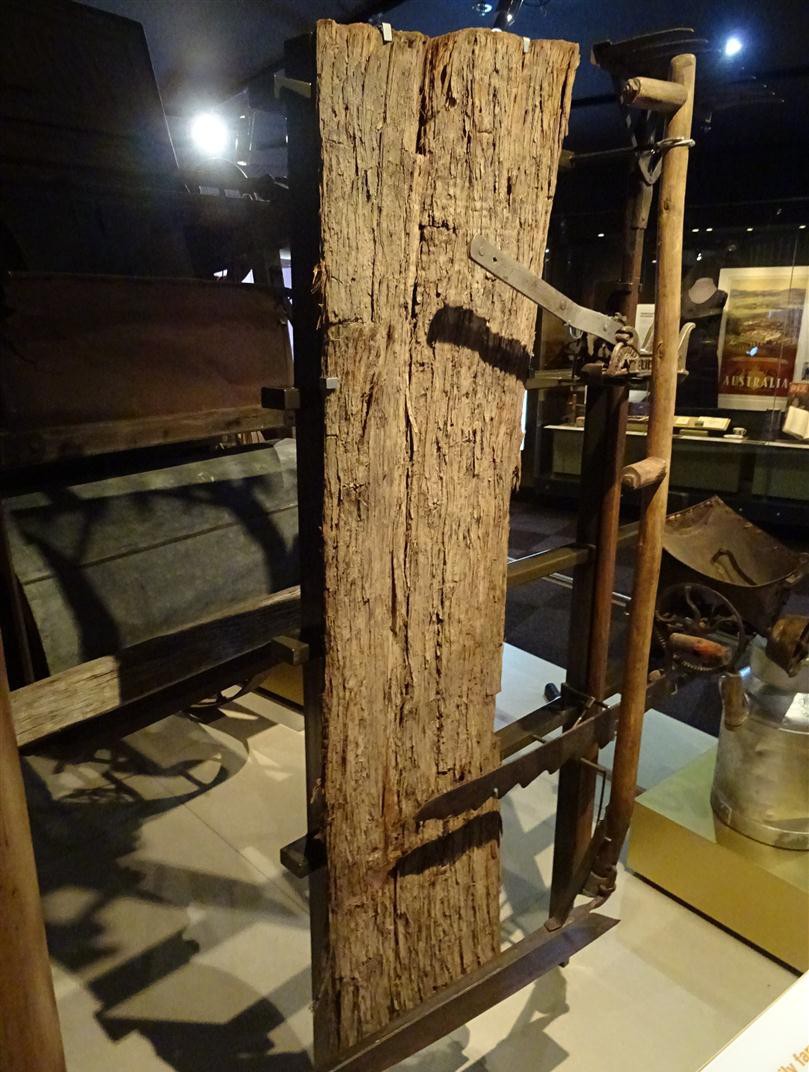 In southern New South Wales during the late nineteenth century, Aboriginal men made a living from stripping, preparing and selling bark sheets. Elma Pearsall remembers her father Les Russell, and her grandfather Sam Brown, taking a sheet from a Red stringybark on a hillside at Pudman Creek, when she was about seven years old:
They used to split it down, straight down, and then they'd sort of push it around, with an adze, to get it off the tree. Then they'd put it on the ground and they'd put rocks on it, and leave it there for a few days until it straightened out. 
I told Elma that there'd be few people alive who had witnessed the harvesting of bark, in southern Australia. I'd be about the only one, I think, she replied with a laugh. It's a fair while ago, a long time ago.
To hear Mrs Pearsall talk about her life at Pudman Creek, and to glimpse the paddocks and hillsides from where her father and grandfather harvested sheets of Red stringybark, visit the ABC News website.
(Top image: hut in the Glencoe district, northern tablelands of New South Wales, about 1890, Wikimedia Commons)