'Par avion' – French for 'by airmail'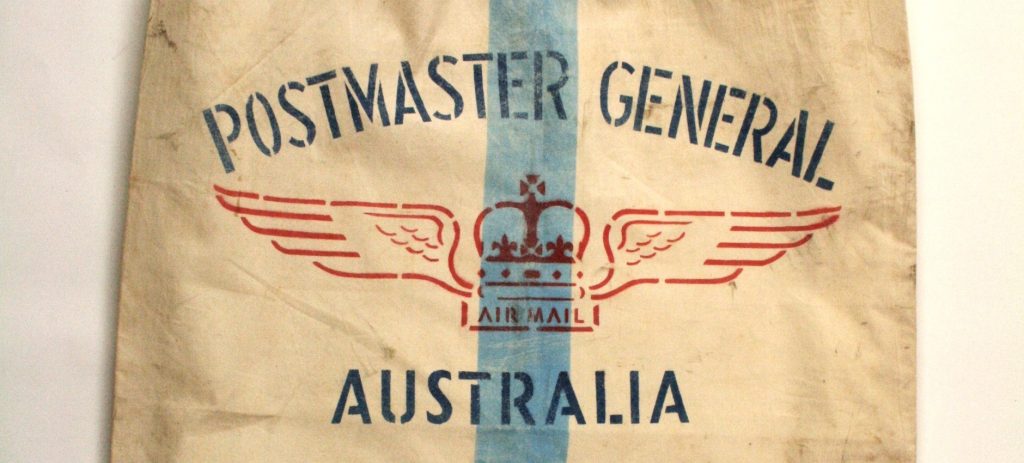 While visiting Australia during 1914, French aviator Maurice Guillaux flew his Bleriot monoplane to deliver Australia's first official airmail, flying from Melbourne to Sydney on 16-18 July. Over this coming weekend, the The Aviation Historical Society of NSW, with the assistance of Australia Post, will lead the centenary celebrations for this significant event, through a re-enactment flight by Owen Zupp in his Jabiru and accompanying aviators and aircraft. Although the idea of carrying mail by aircraft these days seems very ordinary, in 1914 Guillaux's flight was an exciting and inspiring moment for many Australians.
Guillaux spent around 200 days in Australia during 1914, touring cities and towns where he thrilled audiences with aerial flights and stunts, including a loop-the-loop at Victoria Park Racecourse in Sydney. Guillaux was contracted by the Postmaster General's Department (PMG) to fly from Melbourne to Sydney, carrying freight and mail in his Bleriot. The route was mapped out with planned refueling stops across the two states, through Seymour, Albury, Wagga Wagga, Harden and Goulburn, at that time the longest airmail delivery in the world. His Bleriot aircraft is now held in the collection of Powerhouse Museum, Sydney, where its role in the carriage of Australia's first airmail is celebrated.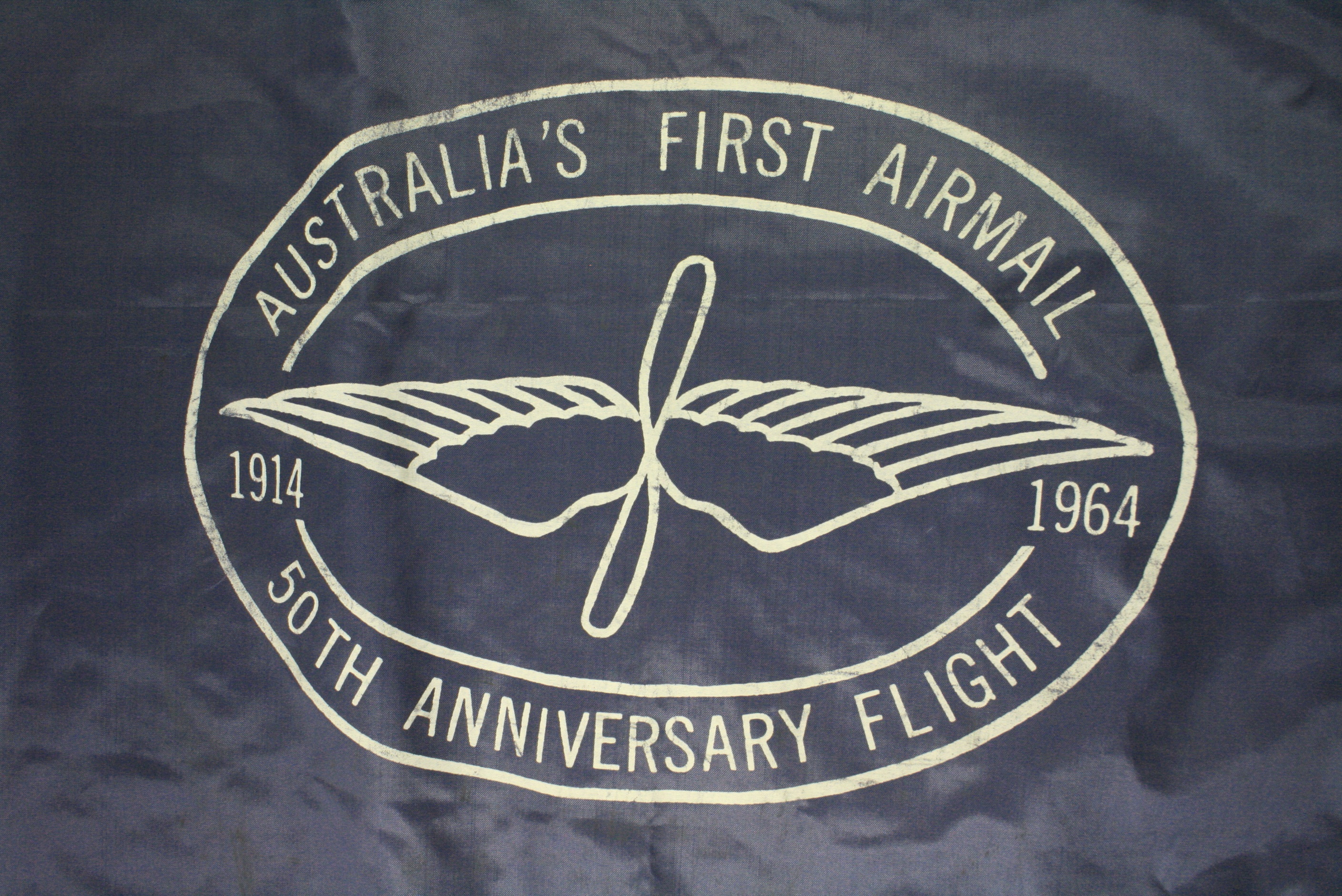 Thousands of people turned out to watch Guillaux land at, take off from or fly over their towns during his historic airmail flight. Many had never seen an aircraft. Amongst the crowd of spectators in Harden, New South Wales, was 12 year old Austin Byrne.
Born in Wickham, a suburb of Newcastle, New South Wales in 1902, Byrne's interest in aviation developed through a troubled childhood and early fascination with machines, flight and adventure. At the age of 12, Byrne went to live with his aunt in Harden. Suffering severe depression, separated from his mother, brother and cousin, Byrne left school and started working at the Cohen and Co store in Harden. By coincidence, or 'divine providence' as he would see it in later years, Byrne was in the perfect location to witness Gulliaux's flight and begin his life-long interest in aviation.
In 1917, Byrne moved to Sydney and began working at the New South Wales Railways Eveleigh workshops as a labourer. During the following six decades of his life, Byrne lived with family, permanently and temporarily, near Sydney Airport – Mascot Aerodrome as it was then – in Rosebery at his mother's home or in Mascot at his sister and brother in-law's residence. As an important centre for Australia's developing aviation industry, Mascot hosted numerous businesses and aviators, drawing media and public attention with joy flights, aerobatic displays, record attempts and aerial pageants.
On 10 June 1928, Byrne was again part of aviation history as he stood amongst the crowd of thousands that greeted the Southern Cross and her crew at Mascot aerodrome after their successful trans-Pacific flight. Pilot Charles Kingsford Smith, co-pilot Charles Ulm and American crew-members, James Warner and Harry Lyon, were greeted as heroes after completing their flight from Oakland, California to Eagle Farm Aerodrome in Brisbane. Like many Australians, Byrne had been caught up in the frenzy surrounding the flight and he decided to make a model of the Southern Cross.
Byrne intended to present the model to Kingsford Smith as a gift on his return after another record breaking flight from England to Australia in November 1935. When Kingsford Smith and co-pilot Tommy Pethybridge tragically disappeared in the Lady Southern Cross during that flight, Byrne decided that he would mount his Southern Cross model on a marble pedestal as a tribute to the aircraft and her crews.
Encouraged by the success of his model, Byrne began to imagine further tributes in the hope of creating a Southern Cross Memorial to commemorate the lives of Kingsford Smith and Ulm and their journeys in the Southern Cross. With little training in or knowledge of metal work or sculpting techniques, Byrne began to construct a world globe tracing the flights, a shrine and book of the history of the Southern Cross and a 'book of remembrance' containing handwritten tributes from famous international aviators.
The four artworks of the 'Southern Cross' Memorial, made by Austin Byrne, 1934-1946. Photos by George Serras and Jason McCarthy, National Museum of Australia.
Byrne spent decades collecting and creating the components of his Southern Cross Memorial, which he donated to the Australian government in 1970 and was transferred into the collection of the National Museum of Australia in 1980 – for more information about Byrne's work view the collection highlight on the Museum's website.
Amongst the collection are hundreds of photographs and several commemorative first-day covers, highlighting the significant flights of the Southern Cross and her crews – many made in efforts to establish and expand airmail routes.
After their successful trans-Pacific flight in 1928, Kingsford Smith and Ulm founded an airline, Australian National Airways (ANA), at Mascot aerodrome, Sydney. In their founding business prospectus, ANA stated that the first objective of the company was to 'establish and operate regular Aeroplane Transport Services for the carriage of mails, passengers and freight within the Commonwealth of Australia.' ANA started services in 1930, beginning with airmail, freight and passenger flights between Sydney and Brisbane. The ANA service was promoted as fast, efficient and safe, and by March 1930 over 1244 passengers and 1200 kg of freight had been carried.
By 1931, however, ANA was struggling under increasing financial difficulties. In an effort to revitalise the company, ANA flew the first all-Australian airmail flight to England in November 1931, making a return delivery in January 1932.
Memorabilia commemorating the first all-Australian airmail flight to England by ANA. National Museum of Australia.
Despite their best efforts, ANA entered voluntary liquidation in 1933, and Kingsford Smith and Ulm continued to promote the benefits and efficiency of air services with separate ventures. In February 1934, Ulm carried the first official airmail to New Zealand, with a return airmail delivery in April 1934, and then flew the first official airmail delivery from Australia to Papua New Guinea and return in July 1934.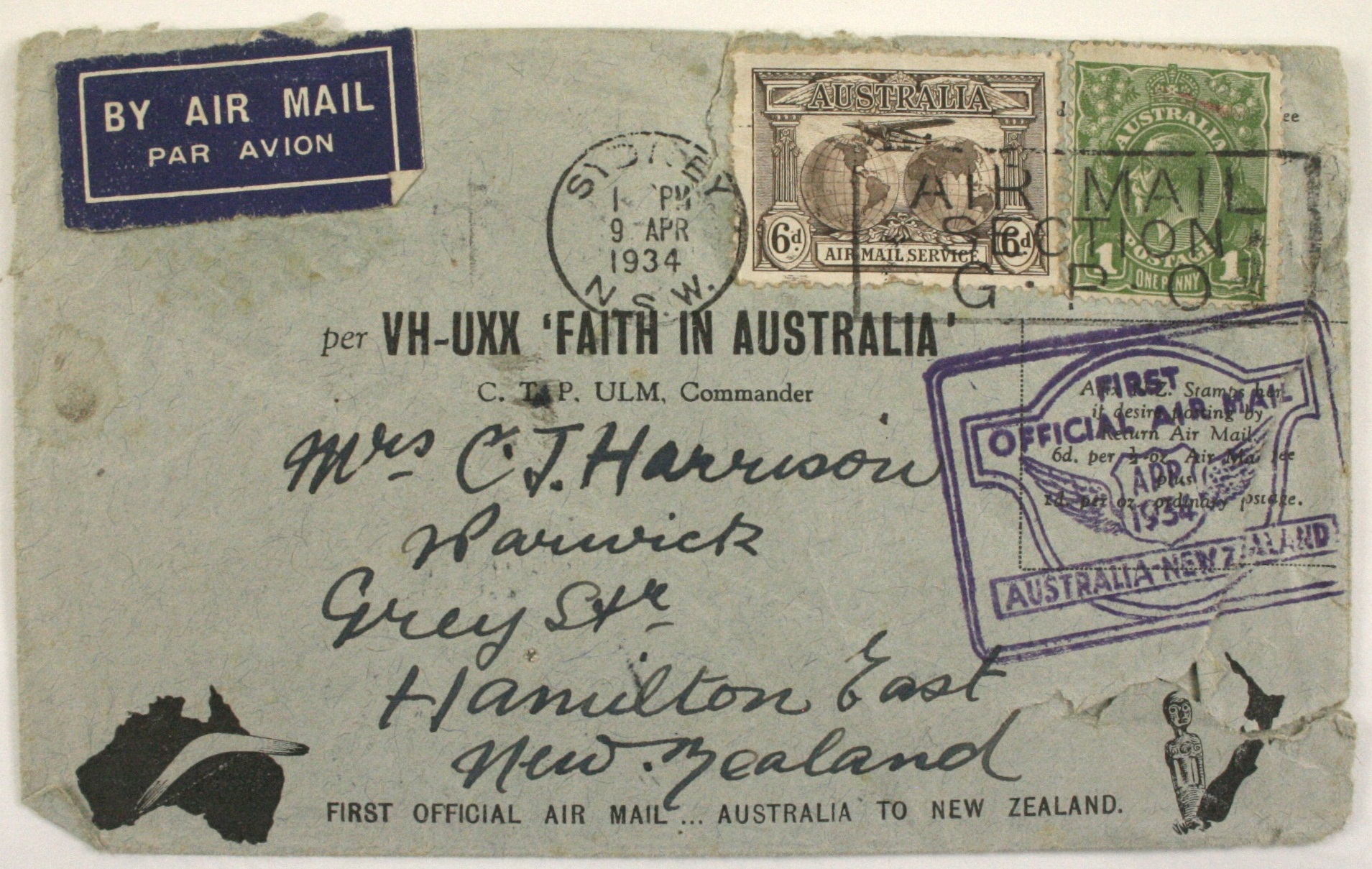 On 15 May 1935, while carrying a cargo of Jubilee air mail, Kingsford Smith, P G Taylor and J Stannage were forced to turn back to Sydney en-route to New Zealand when an exhaust manifold on the centre engine broke off and damaged the starboard propeller. The Southern Cross landed safely at Mascot, where it is believed Victor Piper was part of the crowd that greeted the aircraft and crew, and was there given a piece of the broken propeller by Kingsford Smith, subsequently donated to the National Museum of Australia.
Memorabilia commemorating the 1935 Jubilee airmail flight in the 'Southern Cross'. National Museum of Australia.
Austin Byrne dedicated his life to commemorating the achievements of Kingsford Smith and Ulm and their flights. He took his Southern Cross Memorial on tour to the United States of America, Holland and New Zealand, and continued to collect and build new components. When asked what ignited his passion for aviation, Byrne recalled his first view of an aircraft, when Guillaux flew to and over Harden in 1914.
The Museum's collections present significant stories about the history of airmail, and its extensive material culture response – aerophilately. The fad of collecting flown envelopes and other memorabilia started with Guillaux's 1914 flight and gathered interest during the many airmail flights that followed, creating a mass of collectable culture that has cemented the place of airmail in our history.
Airmail continues to be an important part of Australia's connection to the rest of the world, though it has become part of our every-day lives rather than something that captures our imaginations. With thousands of aircraft carrying tonnes of mail and freight around the world each day, celebrations this July seem an ideal opportunity to pause to reflect on the historic flights and brave aviators that paved the way.
Feature image: Detail of white canvas airmail bag, printed 'Postmaster General Australia, inaugural flight, Boeing 707 Jet Service, Sydney-Honolulu, 29 July 1959, QANTAS Empire Airways'. Australia Post Historical collection, National Museum of Australia.