Horses in the high country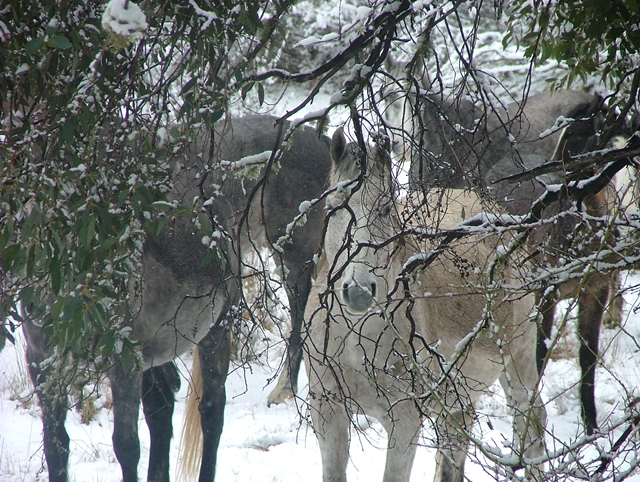 Is there a 'dark side' to the presence of horses in Australia?
Recently I was contacted by Dianne Thompson who had read about our Horses in Australia project and Spirited: Australia's Horse Story exhibition. Dianne walks regularly in the Australian Alps, and is concerned about the ecological impacts of feral horses in National Parks. In this guest post, Dianne shares her experiences, perspectives and photographs on horses in the High Country.
——————————-
My ancestors were early settlers in Gippsland and my father was a drover in Western Australia. He drove mobs of cattle to the Kimberley meatworks at Wyndham and Mornington. During the 1930s he did three cattle drives along the Mullewa De Grey Route, from Anna Plains Station (on the 90 Mile Beach) to Meekatharra.
Horses have been very important in Australia and there are good aspects to this history, but not all parts of this history are positive.
Unfortunately we have big problems with feral horses in Australia, particularly with very large numbers in Kosciuszko (NSW) and Alpine (Vic) National Parks. Feral horse impacts in our alpine catchments are extremely serious. Massive damage is being done from the source of the Murray River and beyond.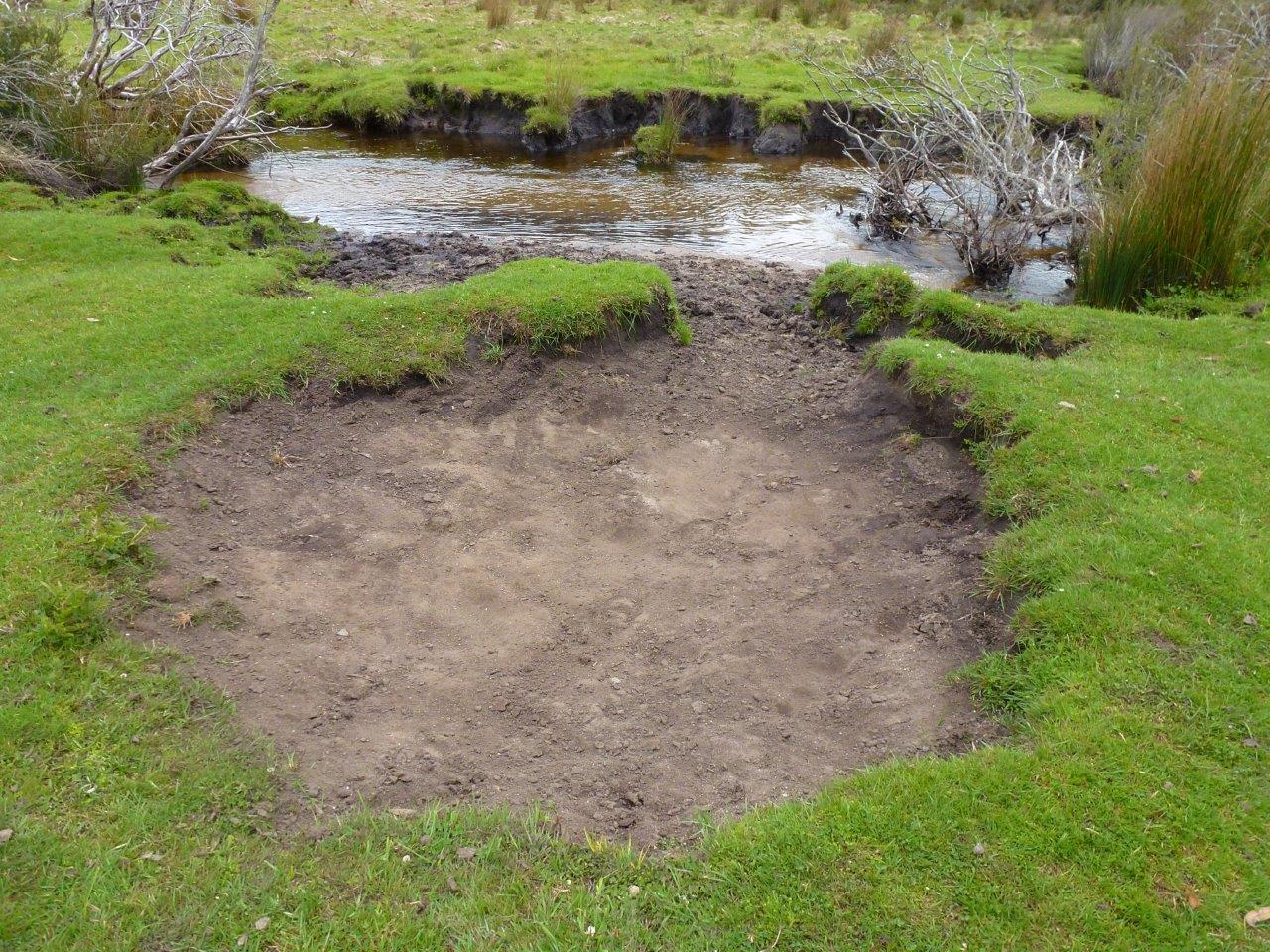 There is a lot of misinformation about the mythology surrounding the Man From Snowy River poem, and no connection between it and the damage that feral horses do to these fragile environments today. Furthermore, Banjo Paterson wrote at a time when people accepted that horses would be allowed to suffer or be injured: "But his hardy mountain pony he could scarcely raise a trot, He was blood from hip to shoulder from the spur". Also at that time, the so-called Man from Snowy River was in it for the reward money, not for any historical nuance.
The mythology should mean 'One man, one horse', not ever-increasing numbers of feral horses and horse riders in national parks. Times and attitudes have changed since then.
Last summer (2013) a party of nine walkers from Canberra and Tasmania undertook a nine day pack walk into southern Kosciuszko National Park (KNP) and the northern part of the Alpine NP. We met parties from Museum Victoria, 4WD Victoria, farmers from Kojonup WA doing the Australian Alpine Walking Track, Club walkers and Latrobe University students – all of whom were shocked at the feral horse damage and its effect on their drinking water (water filters were clogged). There was evidence of damage and dung virtually within 10 metres of anywhere they went (including off track locations).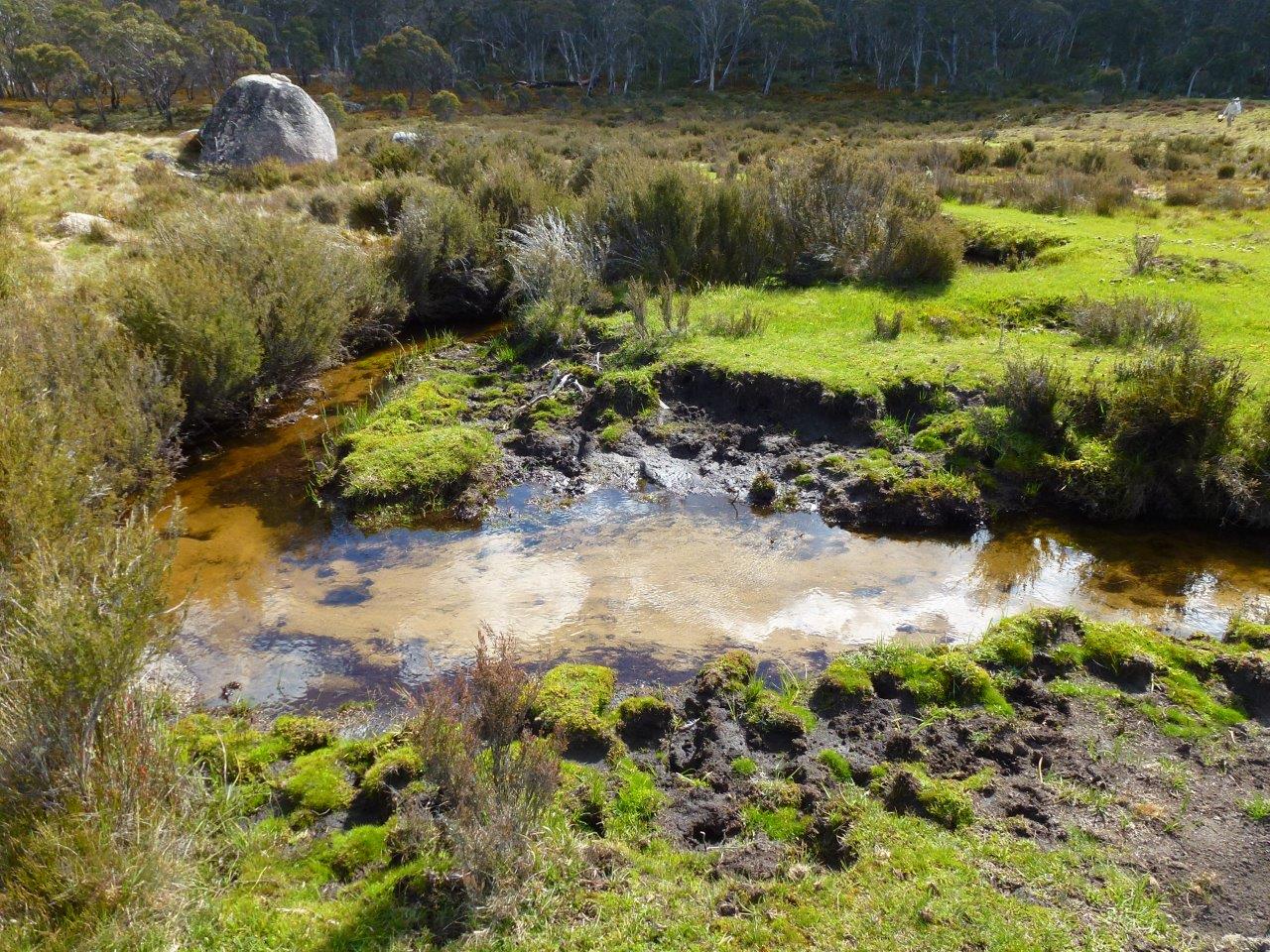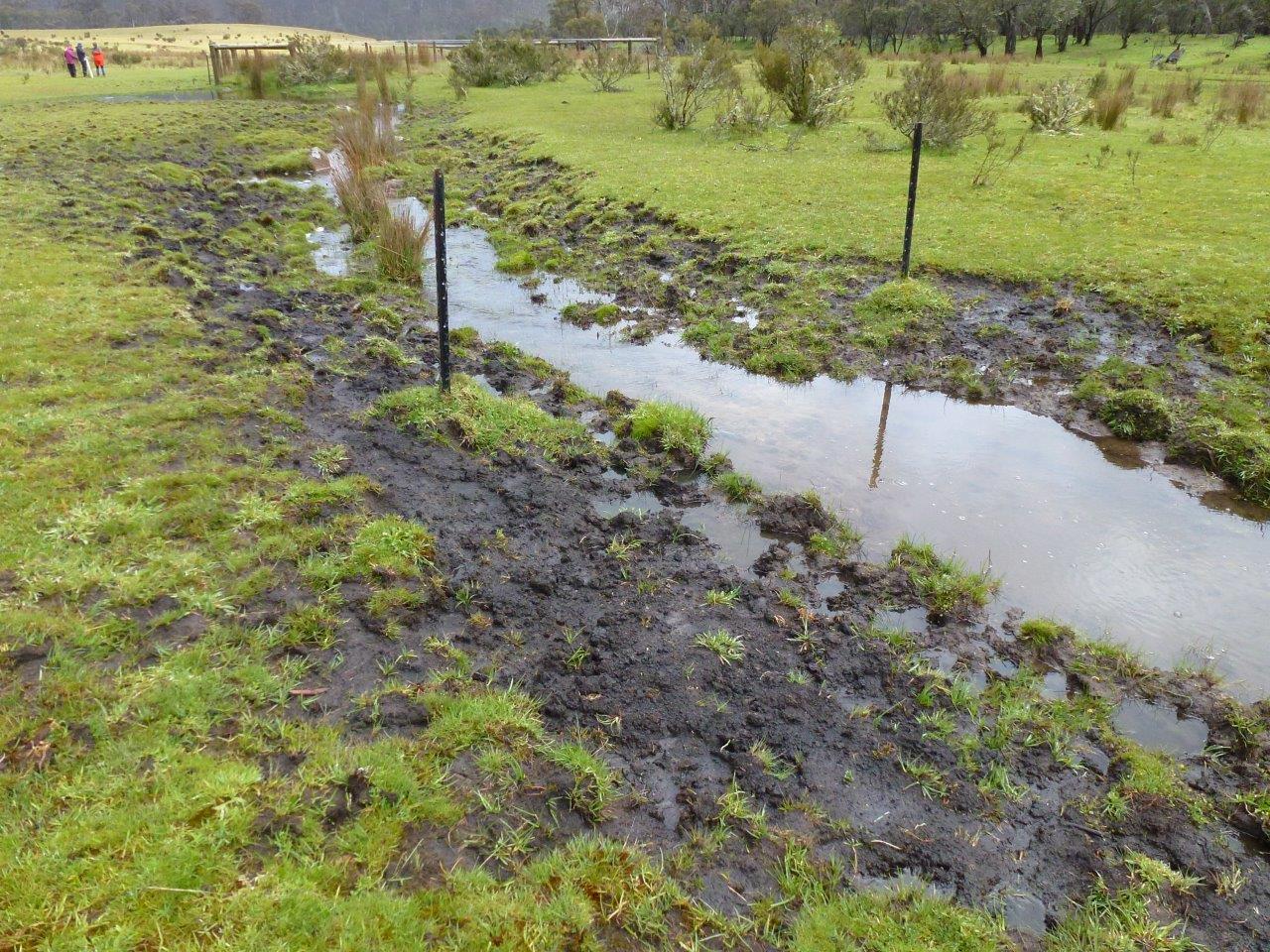 I, and others, believe the public, scientists, and officers of the Museum need to be aware of the extent of and the extreme damage being done by feral horses in the catchments of the mighty Murray, Murrumbidgee and SnowyRivers. The current and long term methods of removal have not been effective or efficient and horse numbers have increased by more than 20% per annum since the 2003 fires. Many wonder whether we have reached the point of no return for rehabilitation. The 'Caring for our Australian Alps Catchments' report summarised the potential cost of that damage in terms of water to irrigators, downstream farmers and townspeople as $9.6 billion per year.
A survey of feral horses in these areas has recently been completed and results will soon be available. Populations of around 8000-10000 in both Victoria and New South Wales are expected. Opposition to the only really effective method of control, aerial shooting, is resulting in ongoing and escalating destruction. Unfortunately most horse riding people seem to be unable to see or understand the damage being done, or the magnitude of the numbers of feral horses increasing in our national parks.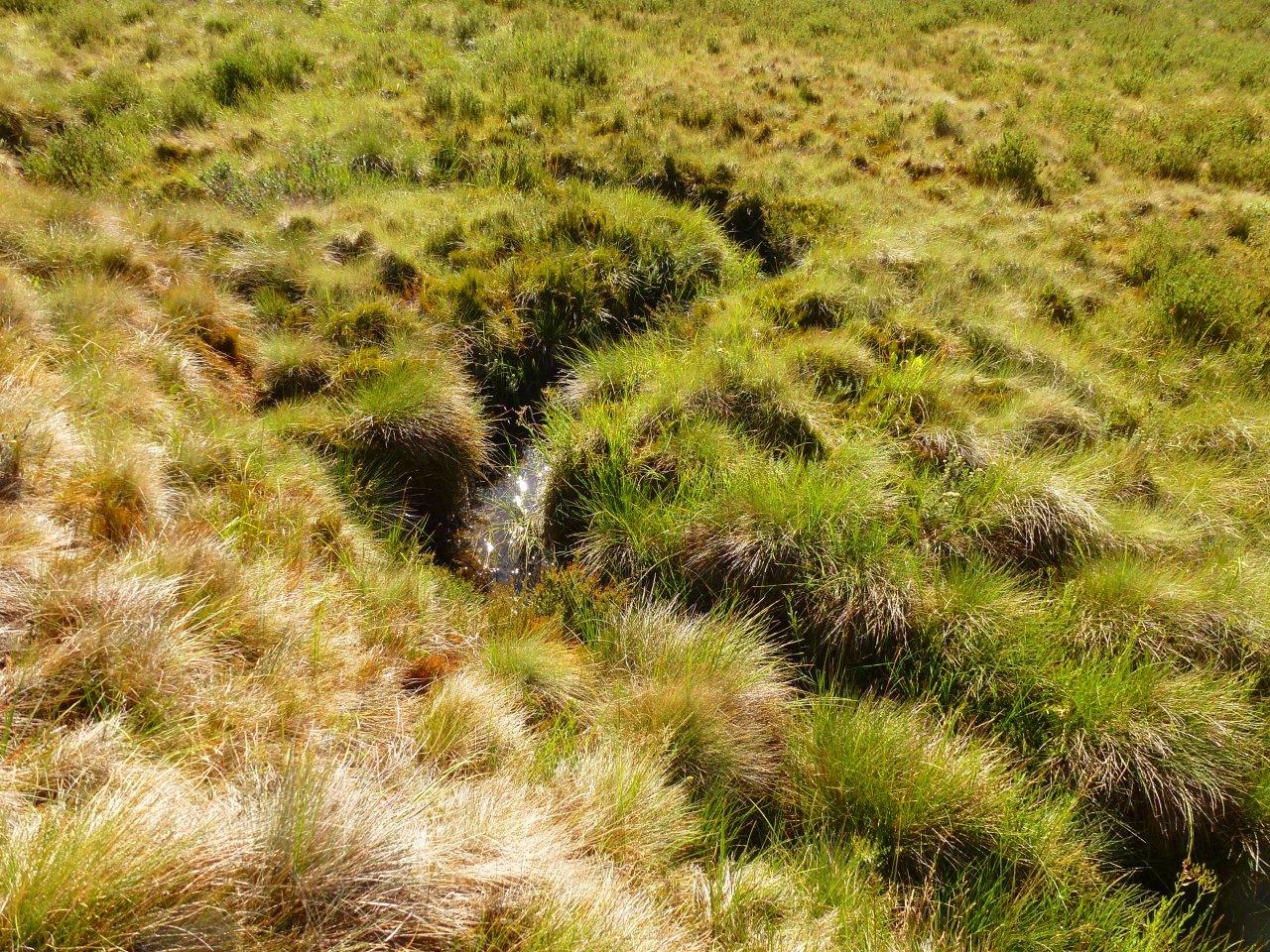 —————————-
There is now a vigorous public debate about Australia's feral horse populations, their impact, management and historical significance. My thanks to Dianne for her contribution to this important national conversation.
What do you think? Is there a place for horses in the high country? Please leave your comments using the box below. Just a reminder – comments are moderated.
Feature image: Brumbies at the Snowy Wilderness retreat in Jindabyne, NSW 2003. Photograph by Claire Charters, from Wikimedia Commons