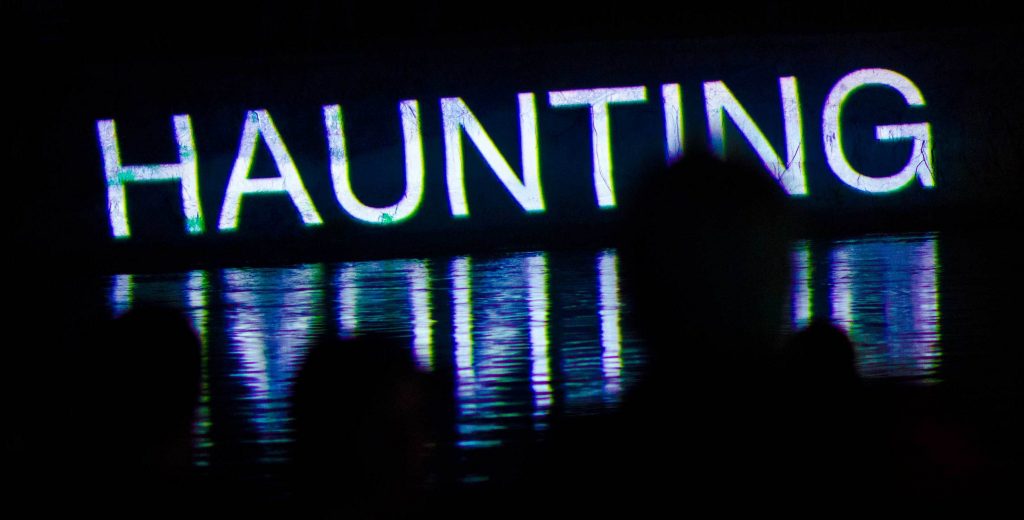 Last weekend, as the sun dropped behind the Murrumbidgee River at Narrandera in southern New South Wales, hundreds of people gathered to watch Haunting, a major projection artwork developed by the Museum's artist-in-residence Vic McEwan. Haunting considers the dramatic transformation of the Murrumbidgee region and much of southern Australia from grassland and bush into a modern agricultural landscape, and the still unfurling consequences of past actions for people, other species, places and climate. The performance was part of the On Common Ground arts festival, an initiative of Vic and Sarah McEwan's The Cad Factory and the local community.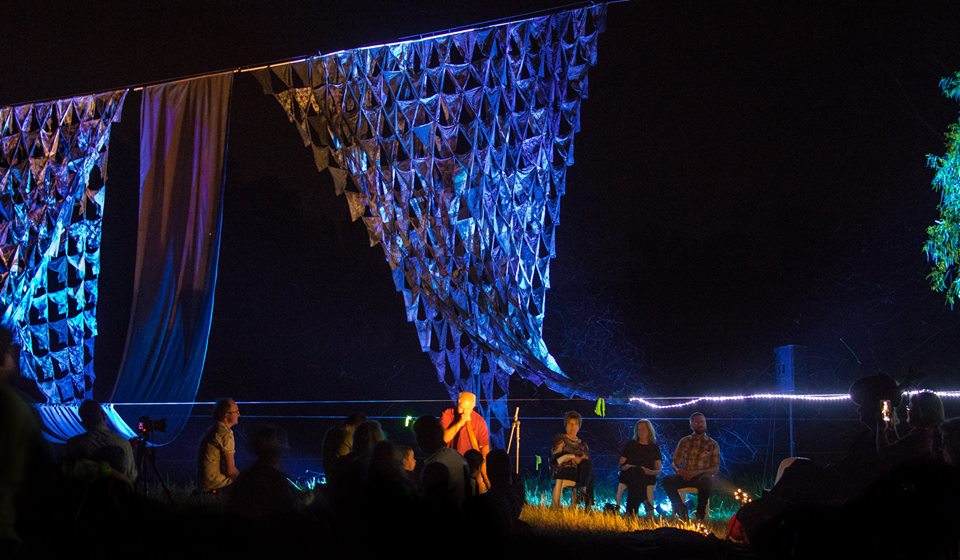 The name of the festival referenced its location, the old Narrandera common, beside the graceful Murrumbidgee, and the intention of the festival to enable people to engage and gently converse, to find commonalities.
Over several years The Cad Factory have involved people from the Narrandera region in the planning and delivery of ambitious contemporary arts projects. Local audiences have come to expect performances that are of great quality, and deeply meaningful to their own lives and places.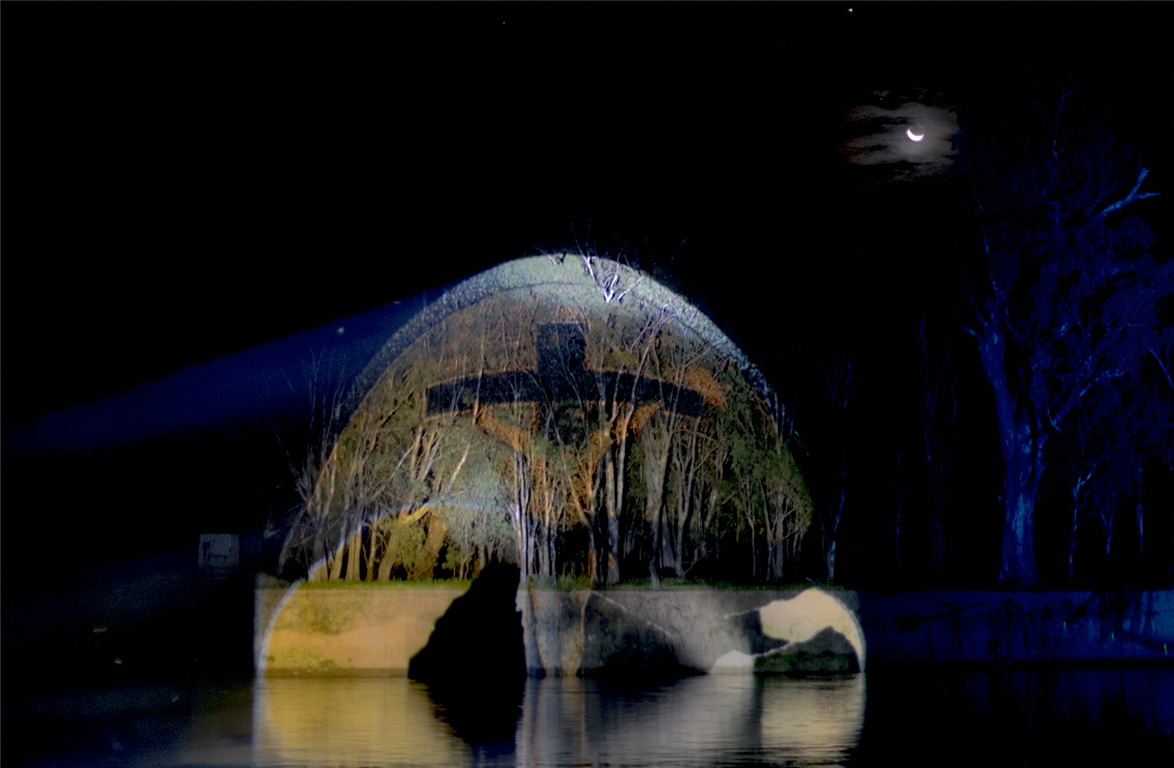 Haunting was built in the same collaborative and inclusive fashion. The performance features objects from the region that are held by the National Museum and other institutions, including the Parkside Cottage Museum in Narrandera. Voices of people with intimate ties to the objects and the Murrumbidgee are woven into the work.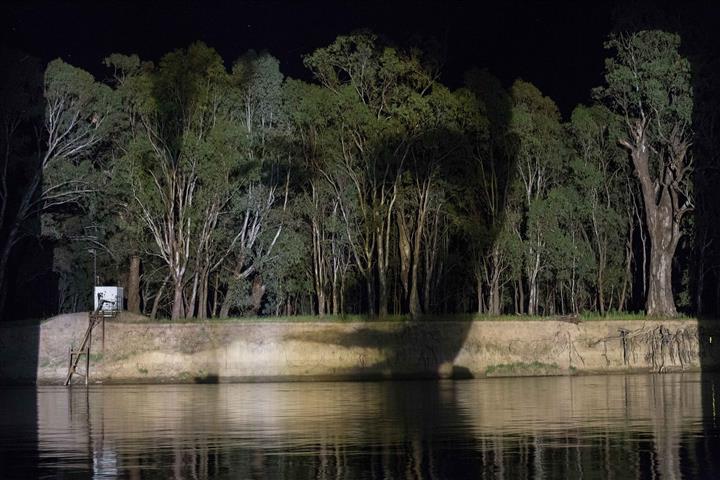 In Haunting, the river and the trees onto which the images were projected didn't operate as a blank canvas. Water, earth and branches were active in the storytelling, 'enabling understanding that would be possible nowhere else, under no other circumstances' (as literary historian Robert Macfarlane interprets the 'nature' poetry of Edward Thomas.[1]) The audience was quiet, mesmerised, perhaps knowing that they too were part of this unique production, this honouring of place.
Top image: Jason Richardson.
[1] Robert Macfarlane, The Old Ways: A Jouney on Foot, Penguin, London, 2013, p. 341.