Moth-Man prophecies: reflections from the field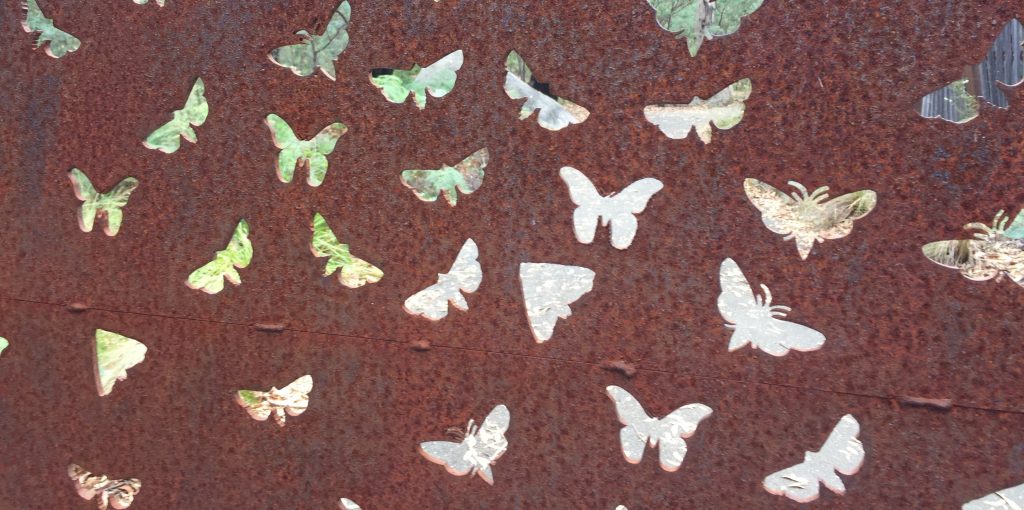 On a mild evening in March, distinguished archaeologist Dr Josephine Flood spoke to a full house in the Museum's Visions Theatre, at an event co-hosted by the Canberra Archaeological Society and the Museum Friends. Best known for her research regarding the region's Moth Hunters and dating occupation in places like the Birrigai Rock Shelter to 25,000 years, Dr Flood's work has bestowed significant scientific value on Aboriginal history in the region. Her work continues to influence contemporary archaeological understandings of Aboriginal occupation particularly of Australia's High Country, triggered in part by annual feasting and ceremony relating to Bogong Moths. It has been this work in particular that has reconnected Dr Flood with the Museum and its collections; our new environmental history gallery will focus on the intersection between people and these magnificent pathways, such as the one forged and activated by the impressive Bogong Moth migration from southern Queensland into the rock crevices across the Australian High Country. The Museum holds an impressive collection of Dr Flood's research materials, including archaeological samples associated with moth hunting and life in the High Country.
Dr Flood's archaeological research extends from the 1970s – a time when research of this kind took on a very different tone and involved research practices starkly different to the more consultative approach practiced today in contemporary archaeology . Dr Flood acknowledges this openly, which made for a very interesting forum where Indigenous and non-Indigenous people, archaeologists, museum staff, Museum Friends and interested community members could come together and engage with difference. As an Indigenous person, I am often challenged by the research practices and findings of historical archaeology and anthropology, but I equally acknowledge the importance of engaging with it. Spaces in which to do this respectfully, I believe, are crucial to informing future discussions and are something that we are hoping the new gallery can be.
The evening itself was a fascinating, engaging, interesting, challenging, and respectful convergence of difference – anchored universally by messages of conservation, protection and an acknowledgement of the value of the continent's rich cultural heritage. Let us hope this project can facilitate many more convergences of this kind.
Below are a series of images from the presentation, generously provided by Dr Flood, alongside images from a return visit to the Birrigai Rock Shelter hosted by the Murrumbung Ranger Program earlier in February.
Dr Josephine Flood presented her lecture, Cultural Riches of Ancient S.E. Australia: Cloggs Cave to Birrigai to Bogong Shelter, on Wednesday 15 March 2017, in the Visions Theatre, at the National Museum of Australia.
Feature image: Metal fencing at the Tidbinbilla Nature Reserve, Sanctuary featuring a moth design in relief.