Women on wheels – blazing the trail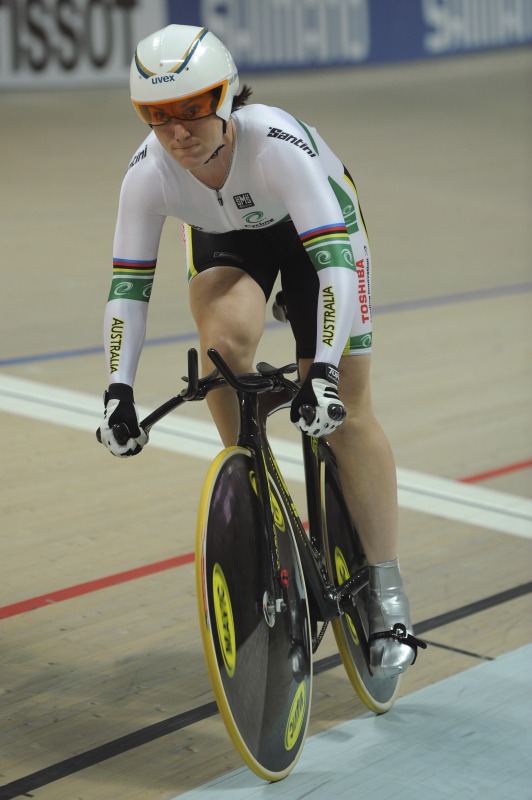 When Australian track cyclist Anna Meares collected her 11th world championship medal a week ago in Paris it was another remarkable victory in a stellar career. On International Women's Day, it is worth remembering that Meares' remarkable achievements rest on the shoulders of giants. Her success and international prominence would be unlikely had it not been for the courageous and pioneering work of thousands of female cyclists who battled prejudice and discrimination in their fight to race on Australian roads and velodromes.
For much of the 20th century, Australian women enjoyed few opportunities for competitive racing. They were mostly obliged to ride in women-only 'exhibition' events or at unofficial race meetings. Men often refused to race with women, either actively barring them from competition or mocking their endeavours.
It might seem like ancient history, but 50 years ago opportunities for female cyclists were almost non-existent. In the early 1960s, eighteen-year-old Margaret McLachlan caused a sensation at her local cycling club, Dulwich Hill by winning the club's annual Ron Jacobs' Memorial track event. She was the only woman in the race, and she followed this success with numerous wins in scratch races against men.
McLachlan organised a women's race organised at Lidcombe Oval in Sydney in 1962 that attracted four entrants. At the same event, a group of men donned dresses and wigs and participated in a mock race that ridiculed their female counterparts.
In 1966, McLachlan became the first Australian woman granted an open racing licence, enabling her to compete in official events. A year later, the New South Wales Amateur Cycling Union revoked her licence, without explanation, and she was again restricted to club races. Seeking to be recognised as a serious cyclist and to raise the profile of women's cycling, McLachlan began challenging long-distance records, breaking Joyce Barry's almost 30-year-old Sydney to Melbourne record. Completing the journey in 36 hours and 33 minutes, McLachlan still holds the record today.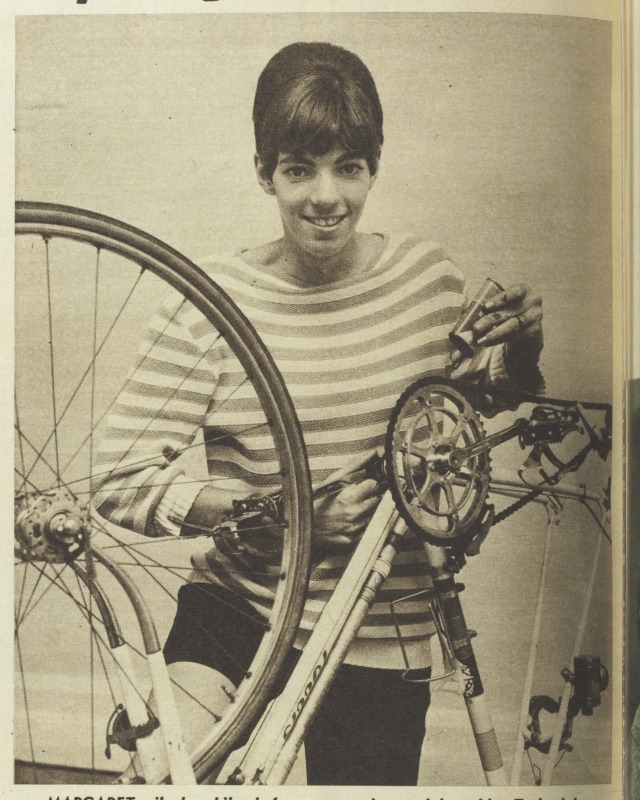 From the 1960s on, women's racing slowly began to gain official recognition and status. Decades of hostility and suspicion of the place of women in competitive arenas began to fall away, albeit very slowly. State and national road and track titles were available from the 1980s and a women's cycling event was first added to the Olympic program at the 1984 Los Angeles games. Women had to wait another four years, until the Seoul games in Korea, to compete in a track sprint event.
The Australian Institute of Sport gave female cycling a huge boost, with its high performance programs fostering talented female riders since the late 1980s, many of whom found national and international success. Australian cycling (and society) has come a long way since the Margaret McLachlan faced ridicule by her male club members. But the battle for equality isn't over and women in all sporting endeavours still receive a disproportionately small share of the nation's sporting resources.
Blazing the trail: just some of Australia's great female road and track cyclists