Coffee and bushrangers in gold country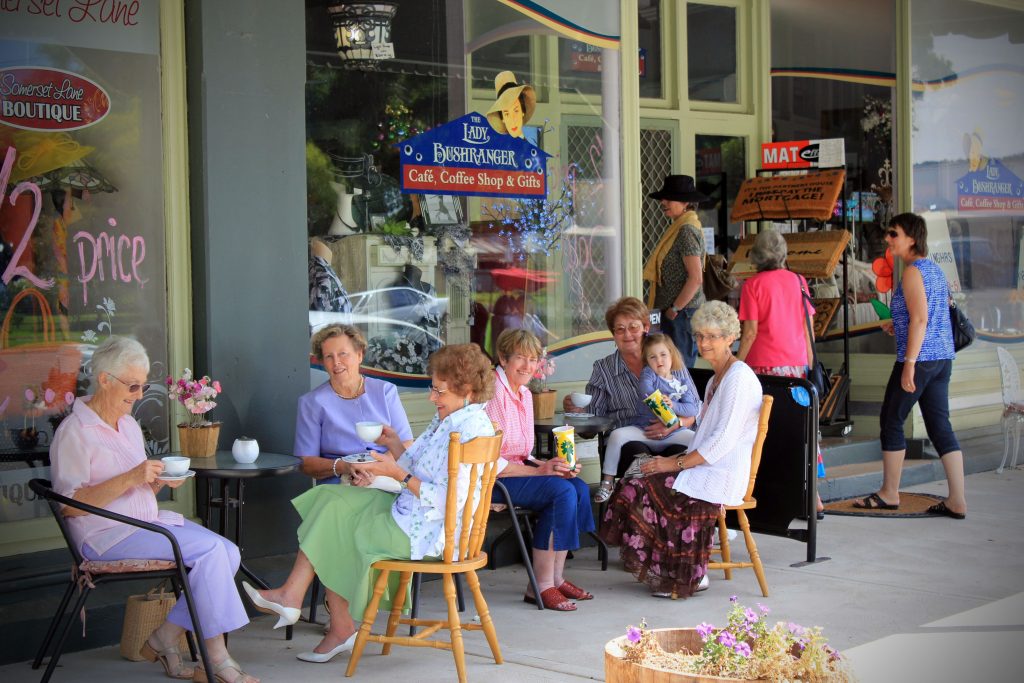 Anyone unlucky enough to have encountered me sans my morning coffee knows that this is when I'm at my most desperate, perhaps my most murderous. I feel deprived, entitled to what I believe is my just deserts, and I'll stop at nothing to get it. By 'it' I mean coffee and I know I'm not alone out there.
So it was no surprise to learn that the popularisation of coffee drinking in Australia, way back in colonial days, closely aligned with the proliferation of that other breed of foolhardy desperados with whom coffee addicts seem to have a bit in common – bushrangers. I like to imagine that this newfound popularity was due to the beverage's engagement in appeasing this problematic criminal element. Yet the truth of the matter is that bushranging and coffee drinking bourgeoned alongside each other as they were both spurred by the gold rushes of the 1850s, which attracted an influx of coffee-swilling migrants from Europe and America, and gold-thirsty bushrangers from near and far, to the colonies' goldmining hotspots.
In New South Wales, the Lachlan Valley region was one such hotbed of gold-mining, bushranging and, seemingly, coffee drinking activity. Following the recent discovery of gold, mobs of bushrangers flourished in the area in the 1860s, with the small local town of Eugowra unexpectedly assuming centre-stage in their terrifying exploits. In 1862, nearby Escort Rock became the site of Australia's largest gold robbery, while an attack on a nearby property, named Goimbla, only a year later proved an important turning point in the fate of one of the region's most feared bushranger gangs.
On 19 November 1863, the Gilbert-Hall gang – at the time composed of Ben Hall (about 1837–1865), John Gilbert (about 1842–1865) and John O'Meally (1840–1863) – attacked Goimbla homestead by the cover of night. The property's owners, David and Amelia Campbell, bravely resisted their assailants, killing O'Meally. The two gang leaders, Gilbert and Hall, fled the scene, but both turned up dead by May 1865 – killed by police fire. The local community rewarded the couple's role in killing O'Meally, and effectively breaking up the gang, with gifts and a cash donation. Amelia, in recognition of the central role she played in the property's defence and O'Meally's death, was personally presented with a silver-plated coffee urn that bears the following inscription:
The ladies of Upper & Middle Adelong present this token of esteem to Mrs Campbell as an appreciation of her heroic conduct displayed during the attack at Goimbla by bushrangers on 19th Nov. 1863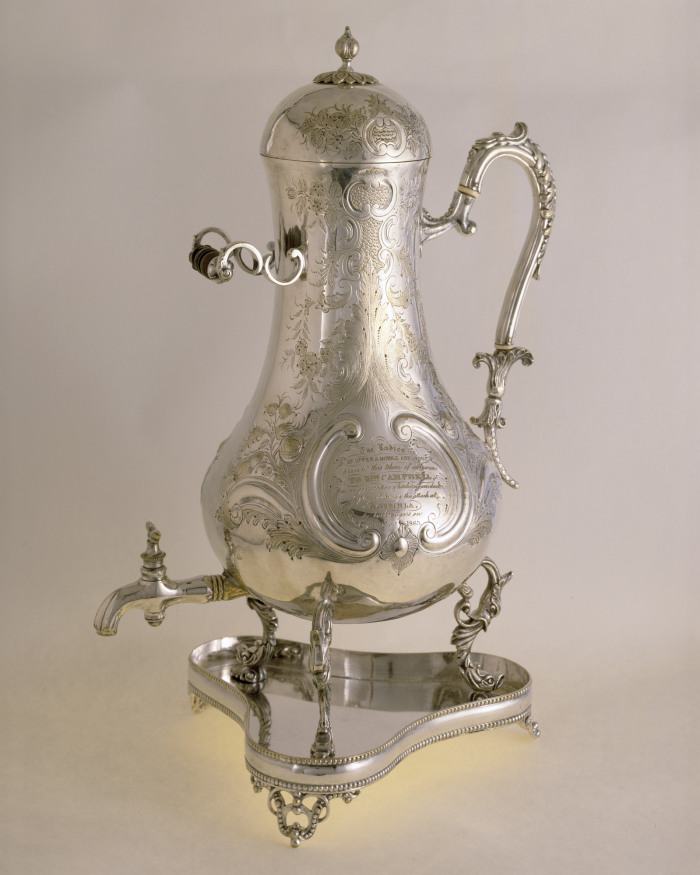 It is an ornate, impressive piece, though I doubt it has ever been used for its basic utilitarian purpose. If it hasn't, then it never will be, as after being handed down through a few generations, the urn and two other commemorative family heirlooms are now in the Museum's holdings. Forming the Veda Hope collection, they tell a fascinating story – a much broader one than I've touched on here – and one which you can now explore through the dedicated 'Amelia Campell's coffee urn' collection highlight.
As for Eugowra, it appears to have mellowed with age and settled into a quieter pace of life, though traces of its rich past remain. Located on the main street, in a quaint 1908 building, is the nostalgically named The Lady Bushranger café. It serves coffee to the parched, craving masses and continues the work of the colonial street vendors, who also arrived in the gold rush days and kept locals sated with pies and Cornish pastries. A seemingly banal reminder of times gone by, The Lady Bushranger nonetheless gets my blood pumping faster with that evocation of a fellow desperado, and the promise of a hot cup of coffee.
Banner image: Afternoon tea (or coffee!) at the Lady Bushranger Café, Eugowra 2011. Photograph by Jodie Greenhalgh, National Museum of Australia.