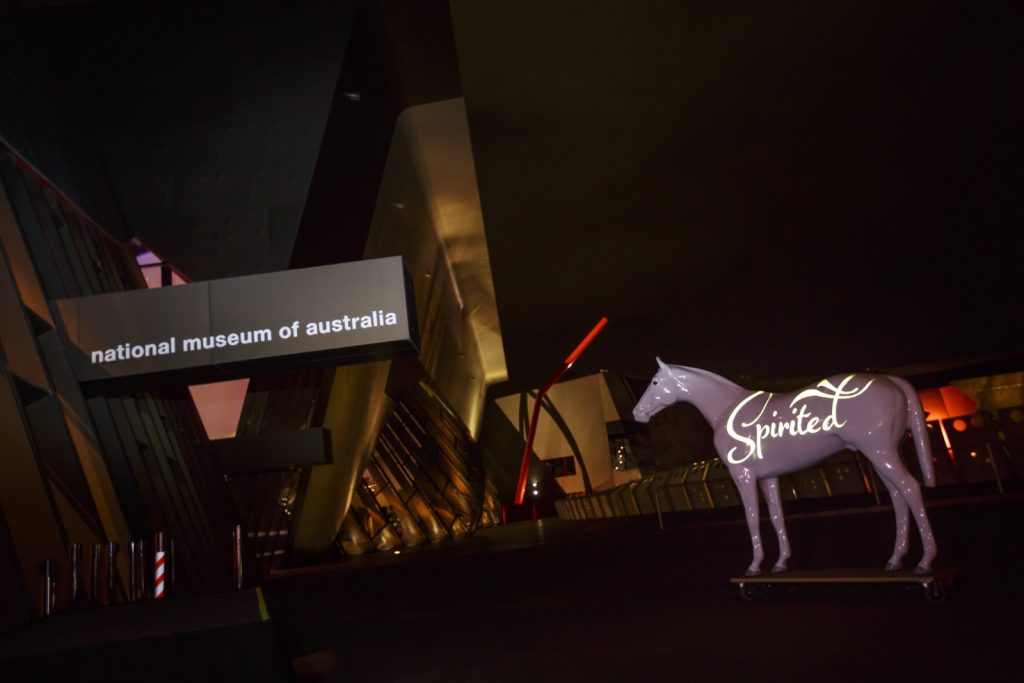 The National Museum celebrated Australia's horse story with the official launch of its new exhibition Spirited last week. The opening event mustered together horse enthusiasts from across the country, many of them having contributed their stories to the exhibition. Animal trainer Zelie Bullen opened the exhibiton by sharing her own horse stories, including those from the set of War Horse. Many more stories were shared as guests mingled and looked through the exhibition for the first time.
The exhibition, Spirited: Australia's Horse Story, features 500 objects showing how horses have helped to enrich our lives, built our society and shaped our environment. Items from the National Museum's extensive collections of Australian horse history are on display with loans from other museums, families and individuals, including stories of thoroughbred racing history, horsedrawn vehicles and riding equipment, and trophies won by leading equestrians and rodeo stars.
During the first week, over 3000 people visited the exhibition, which is open at the National Museum until 9 March 2015. For a preview of the exhibition and the opportunity to share your own horse stories, visit the website: www.nma.gov.au/exhibitions/spirited
Feature image: A 'spirited' horse at the Museum's entrance on opening night. Photo by Jason McCarthy.