Armpit and Arabian racing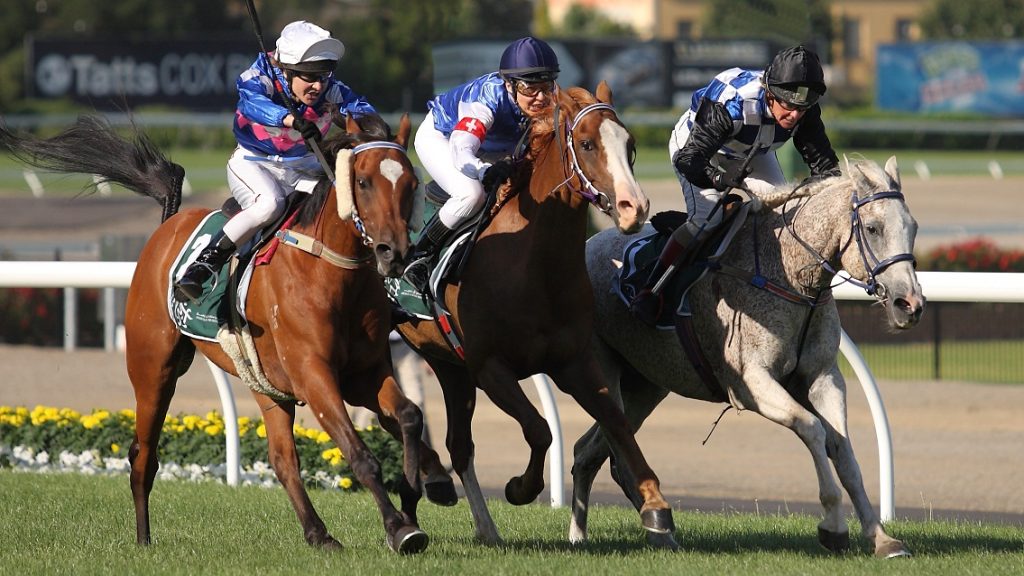 Like, I suspect, many Australians, I have always thought of racehorses (or at least the non-harnessed variety) as Thoroughbreds, but Arabian enthusiast Virginia Dodson recently opened my eyes to the part her favourite breed has played in Australian racing.
Until the late nineteenth century, races in the Australian colonies included many kinds of horses, Thoroughbreds, but also mixed breed station horses and many Arabians and part-Arabians. The nation's first celebrity racehorse, for example, was an Anglo-Arabian gelding named Jorrocks, and the first editions of the Australian Stud Book, the official register of Australian Thoroughbreds, list many horses of Arabian bloodlines.
In the early twentieth century, racing authorities moved to exclude mixed breed horses from official events by restricting runners to those descended from acknowledged Thoroughbreds. Many Arabian owners, however, never gave up their interest in racing, and events featuring the breed returned to Australian courses in the 1980s.
In this guest post, Virginia describes how an Arabian pony known as Armpit captured her heart and got her hooked on Arabian racing.
_______________
As an army child, I was unable to have a pony as we moved constantly. Like a lot of little girls I fell in love with the Arabian horse from books and photographs. To me they were the most beautiful breed of all. Riding lessons kept my horse passion satisfied during my childhood years and then life took over and one day I realized I was a grown up!
When this fact dawned on me, it occurred to me that I could now buy a horse of my own. For the princely sum of $100 I made what turned out to be the best purchase of my life, an Arabian Pony named Amen, who was to become my partner of many years and went on to carry me through many miles of the Australian bush.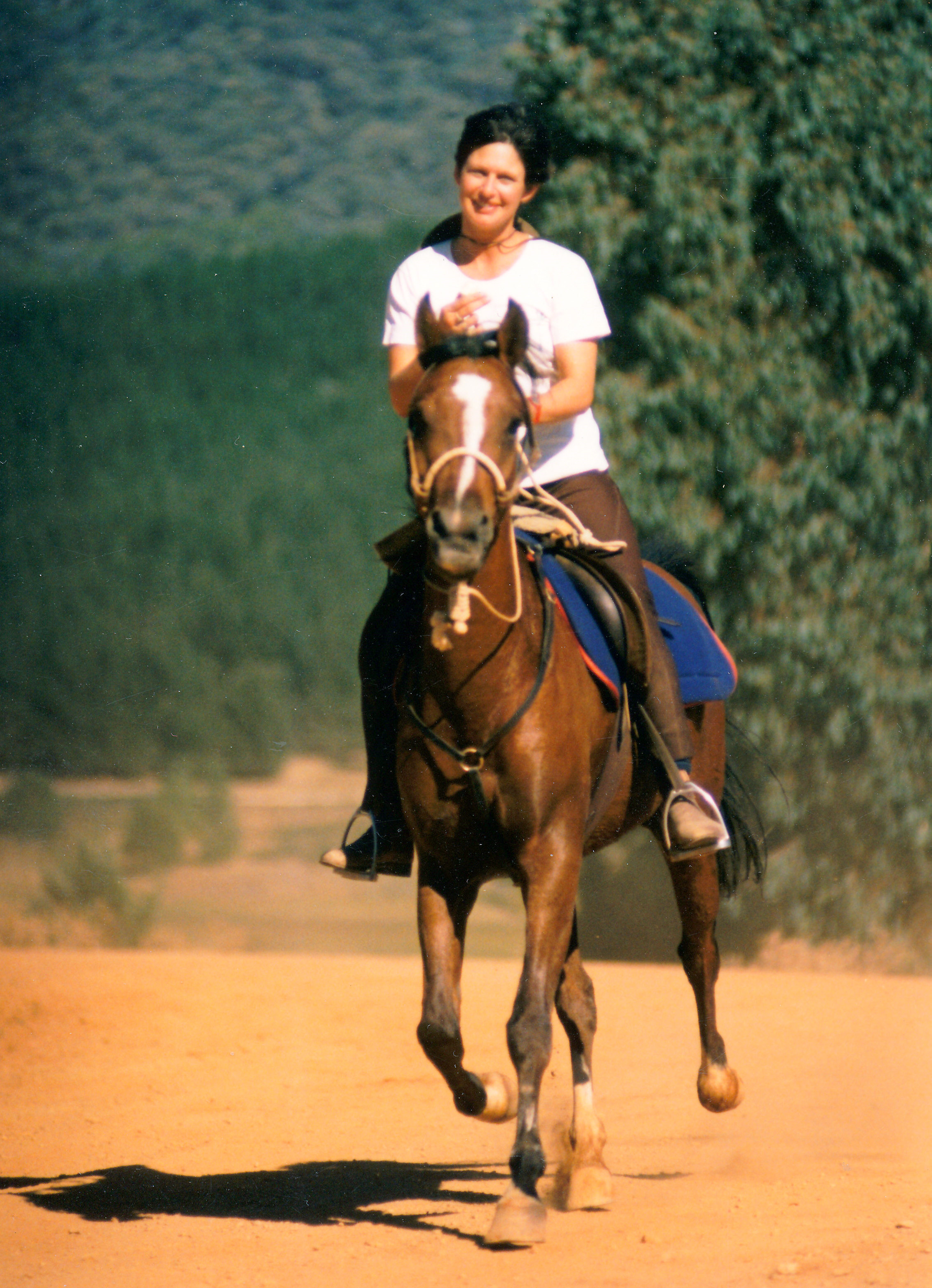 Amen was a 14 hand tough, feisty little horse who became known as Armpit, for reasons best not mentioned and one summer he partnered me and a friend on my son's Thoroughbred gelding Milo in a trek from Canberra to the NSW South Coast. As the miles rolled on, Armpit became fitter and more enthusiastic, while poor Milo really didn't enjoy himself at all. The upshot of this adventure was that I decided the sport of endurance riding seemed like it was worth investigating.
Armpit proved a natural and went on to achieve some great successes, with many completions and placings including 3rd Lightweight in the 1986 Shahzada Marathon over 400 kilometres. Two more Arabians came into my life, a gelding Talisman Beau Monde and a mare Loudon Imari. Both were talented endurance horses and achieved wins and placings over the ensuing years.
After reading about Arabian racing in an American Arabian magazine, I was inspired to write a letter to the Australian Arabian Horse News suggesting that this might be a worthy test of Arabian breeding and stamina. I was inundated with replies, including one from Maureen Milburn in Victoria who had formed the Victorian Arabian Jockey Club. We went on to become firm friends, united in our quest to establish Arabian racing in Australia.
Around this time my interest in Arabian breeding and the preservation of some of the older Australian bloodlines became a bit of a mission in my life and I bred my first foal Jupiter Jasuur who in turn went on to become a really good endurance mare and Jupiter Speed and Distance Arabians was born.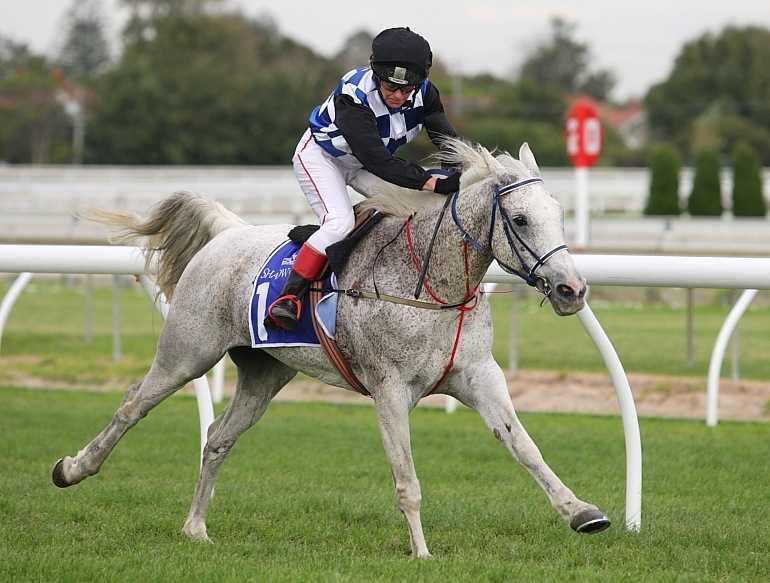 The interest in Arabian racing has waxed and waned over the years, with many obstacles overcome. One of my best endurance horses, Franshar Park K Shar, started his career as a racehorse and then when racing went into recess, turned to endurance. He then subsequently resumed his race career, culminating in an historic win at Caulfield Racecourse in the inaugural Shadwell Arabian Mile. I am proud to say that he is the only Arabian in Australia to have won over a mile at the racetrack and one hundred miles at the 2007 Cobb and Co Endurance Championship. As a testament to the toughness and versatility of the breed, he has amassed over 3000 kilometres in endurance competition and raced 14 times for 9 wins and 5 seconds in a career spanning over a decade. He is perfectly sound and at 19 is showing no signs of slowing down.
My love affair with the Arabian horse will last a lifetime and I can't think of a better way of seeing this great country of ours, than from the back of a fit, brave and willing Arabian. Little did I know that the diminutive Arabian Pony I bought so many years ago would lead me to the honour of serving on the Board of the Arabian Horse Society of Australia and the National Arabian Racehorse Association. This led to being invited to attend conferences around the globe, including the Middle East, home of the Arabian breed. The thrill of seeing my homebred horses excelling on the endurance trail and racetrack is indescribable. Thank you Armpit. Best hundred bucks I ever spent!
[Feature image: Warrawee Naaziq, Blake's Heaven Bombora and Franshar Park K Shar (left to right), in the 2012 Sheikh Zayed Bin Sultan Al Nahyan Cup, a race for registered purebred Arabians, at Moonee Valley, Victoria. Photo by Neil Murray. www.neilmurrayphotos.com]
_______________
The Museum's forthcoming Spirited: Australia's Horse Story exhibition, opening in Canberra on September 11th, celebrates a number of Arabian horses, and explores their contributions to our nation's equine history. Do you have a story to tell about this remarkable breed? Let us know in the comments box below.