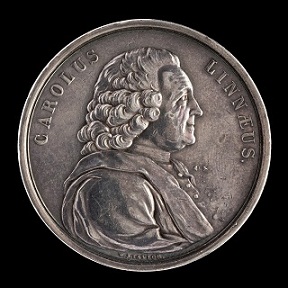 It's 145 years since James Ferrier won this silver medal in a ploughing match at Coleraine, Victoria. So … who's the guy in the wig?
Last year, we acquired this 1869 ploughing match medal and one of the biggest questions it posed for us was: why had the farmers of Coleraine in Western Victoria chosen a prize that featured an image of eighteenth-century Swedish botanist Carl Linnaeus?
Linnaeus' impact on Australia was already a century-long by then. His student Daniel Solander had been employed by Joseph Banks to collect botanical specimens on the first of James Cook's Pacific voyages and categorise them using Linnaeus' newly proposed system of classification. Solander's work helped Linnaeus's method gain acceptance in Britain – but his teacher was none too pleased when he heard Banks and Solander were planning more expeditions, rather than staying at home to catalogue the thousands of specimens they'd already piled up.
Linnaeus' fears that the cataloguing would never be finished were confirmed when further voyaging, Banks' extensive scientific commitments, and Solander's untimely death, meant the two botanists didn't publish the vast Florilegium documenting their work – including some of the earliest depictions of Australian plants. This meant they lost the naming rights to the species they'd collected.
Nevertheless, versions of Linnaeus' taxonomy were used by the generations of naturalists who followed to classify the thousands of Australian species previously unknown to Western science. As Martin Terry, curator of a Linnaeus display at the National Library has put it: 'Australia was the world's first Linnaean nation. Except for some plant specimens collected in the late 17th century, the flora and fauna of Australia have otherwise been classified according to the principles established by Linnaeus.'
Linnaeus was a scientist with serious celebrity status. In the 1770s, Wedgewood and Bently produced a series of jasperware portraits of 'illustrious moderns' – including Linnaeus, Solander, Banks and Cook – which they sold to well-to-do collectors around the globe.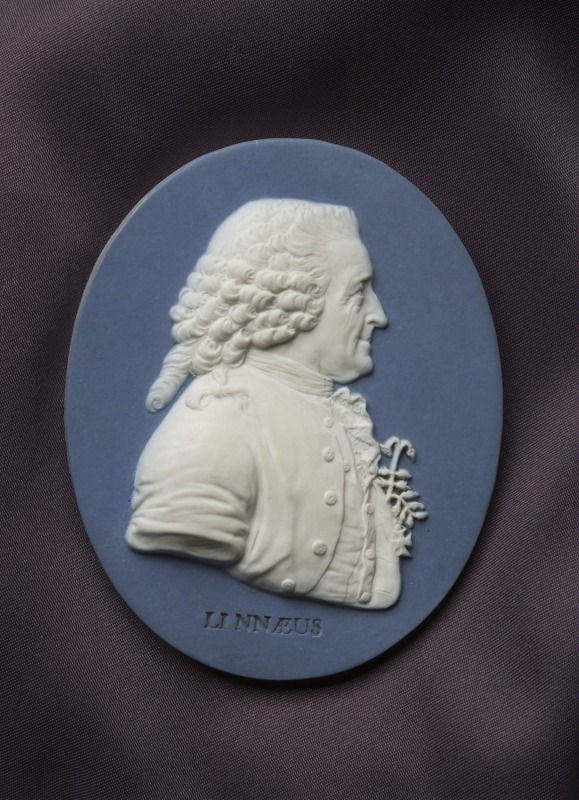 Depictions of the 'father of taxonomy' have been multiplying ever since. Eva Wisehn's book on images of Linnaeus records hundreds of medals alone struck with his image – usually the curly-wigged side-view you can see on the Coleraine one. The Linnean Society of London, the world's oldest biological society, keeps a collection of these medals. One of them has the same portrait as ours, but with different details on the reverse. That's because both medals were made by English medal manufacturer W J Taylor.
Taylor's company produced thousands of medals with famous people's faces on them, and then matched them up with their customers' interests. Some of the medals featuring Linnaeus, like Ferrier's, were pressed or struck with a generic 'Society of Agriculture and Horticulture' or 'Society of Horticulture and Floriculture' banner that could be used by any group or society with an interest in those activities. It is likely the Coleraine Farmers' Society ordered the medals from England and they were engraved with the names of the society, event and winner in Australia.
It's clear from the medal-maker's venture that the match between Linnaeus and the hundreds of horticultural, floricultural and agricultural societies springing up around the world was a meaningful one. Linnaeus had come to stand not only for the pursuit of botanical and zoological knowledge, but for the scientific principles of order and classification that underpinned society members' work. By the 1860s, groups like the Coleraine Farmers' Society were ordering, classifying, and judging the types of animals and plants they saw – or wanted to see – in their particular region. And, as James Ferrier's medal shows, they were looking to apply similar scrunity to ploughs, ploughmen and plough horses.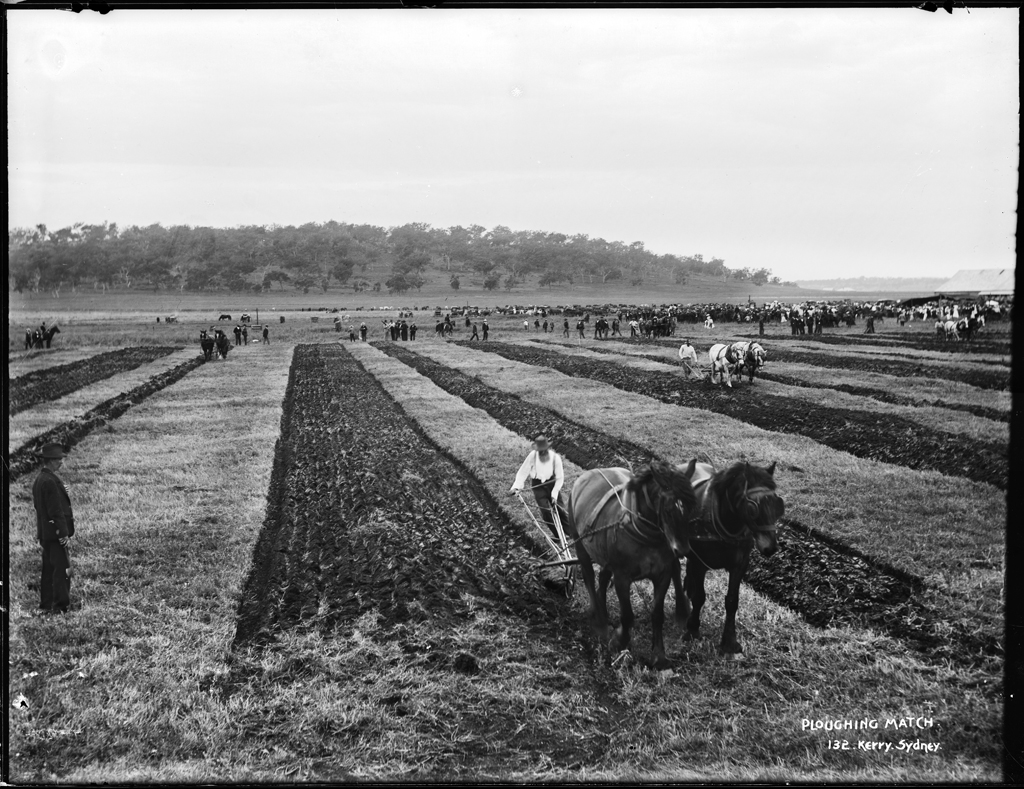 So 145 years ago today, as James Ferrier toiled along the furrows with the 'very steady old pair of horses' he'd borrowed for the event, the officials of the Coleraine Farmers' Society were probably polishing the medals ready for the competition winners, and the face of Carl Linneaus shone brightly over the freshly turned earth of an Australian field.
———————
Linnaeus's influence on Australia is far reaching. Can you think of another Linnean link? Maybe you're a member of one Australia's Linnean societies, or you've seen his face in another Australian place? Do you have a medal or other object with his image on it? Tell us all about it in the comments box below.