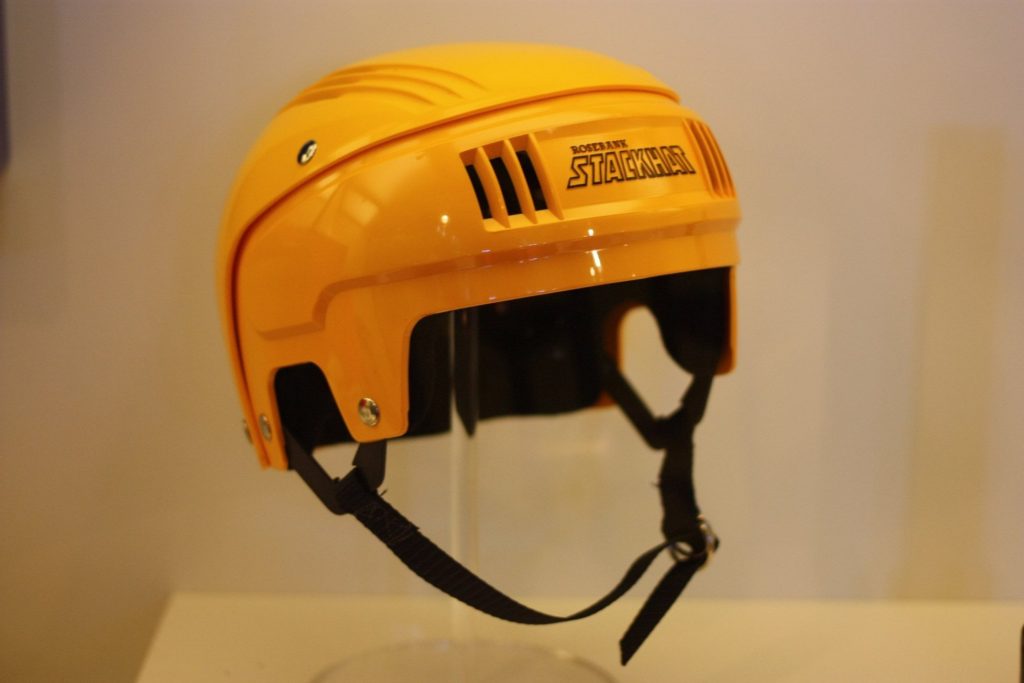 They were big, bulky, orange and made you look like you were about to be fired from a circus cannon. If you were spotted near your school (and, let's face it, stealth was impossible when you were wearing one of these skidlids), you could be guaranteed days of ridicule, if not complete ostracism. If the FJ Holden is a key symbol of 1950s Australia, has the Stackhat earned the right to become an icon of the 1980s?
Designed with safety first and style a very distant second, the orange Stackhat defined cycling for a generation of Aussie riders. When this Australian innovation was launched in 1982 they only came in, yes, you guessed it, bright orange. Yielding to market demand, they soon became available in the white, black and pink.
The National Museum of Australia has just acquired one for display in a new exhibition about cycling called Freewheeling: Cycling in Australia.
Melbourne folk musician Rosie Burgess even wrote a song about wearing her Stackhat to bed! See and hear her catchy tune here.
And what about this inventive reuse of the old beastie?
Do you remember your time with the glorious Stackhat? We'd love to hear about it.
Perhaps you still wear one. After all, if it ain't broke….