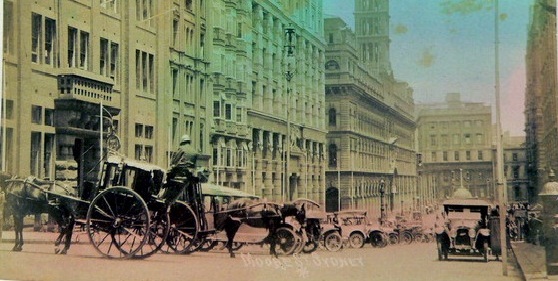 In a few weeks time, on the 25th February, the Royal Automobile Club of Australia will be celebrating the Year of the Horse with its inaugural Horsepower Dinner. The club is generously donating to the National Museum $30 for each person booked for the event to help support our Horses in Australia project, and especially our exhibition which opens in September. You can find more details about the dinner, and how to purchase tickets, here.
I'll be talking at the Horsepower celebration about how the Museum is exploring the history of horses in Australia, and as I've been planning my presentation, I've been thinking about the links between the story of horses in Australia and, given that the RACA is hosting the event, that of cars. We often talk about the transition from the horse-drawn to the motor-driven era as an abrupt revolution – one day we were all riding around in buggies, the next in cars. But I've discovered that this transformation was, in fact, more gradual and complicated, an evolution rather than a revolution, that continued well into the mid-twentieth century. And indeed the horse-drawn world – its practices, structures and technologies – continues to shape our motor-powered lives.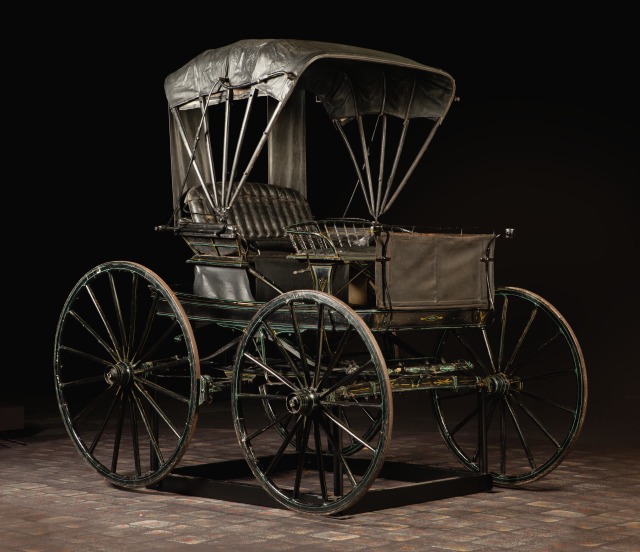 The design of the early automobiles, for example, borrowed heavily from well established coach-building traditions, featuring four balanced wheels, an open top, tiered seating, step access and kerosene or acetylene lights on the front. Indeed, when demand for cars started to rise in Australia in the early twentieth century, many skilled craftsmen simply switched from building bodies for coaches to constructing them for imported car chassis. It's not too suprising that many of the terms we use to describe our cars today – such as boot, hood, hubcap, mudguard and dashboard – were originally developed for horse-drawn carriages.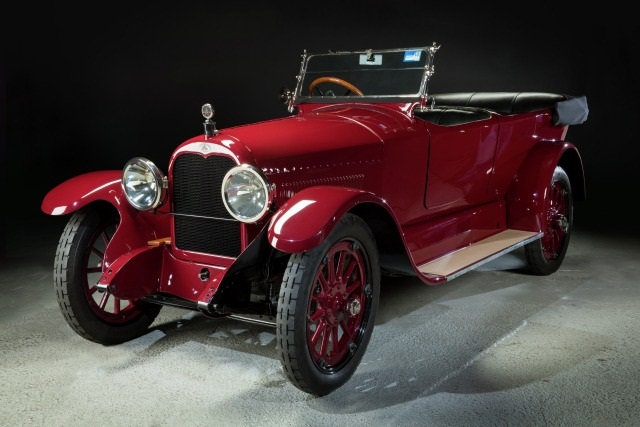 The character of the roads and streets we drive today, and the spread of settlements across the country, also reflect the character of horse-drawn vehicles and the needs of the horses who pulled them. Villages and inns, for example, were established to enable the periodic change of horses on long-distance coaching routes. When cars came along, stables were simply replaced with service stations.
And, of course, perhaps most strikingly, the term we use to describe the capacity of our automobile engines – horsepower – reveals how our relationships with cars have developed from our connections with horses. Perhaps this is why the rhythmic sound of a racehorse speeding around the track often seems resonant with the revving thunder of a high-powered engine, and why automobile brands like Ferrari and Mustang feature a horse on their marque.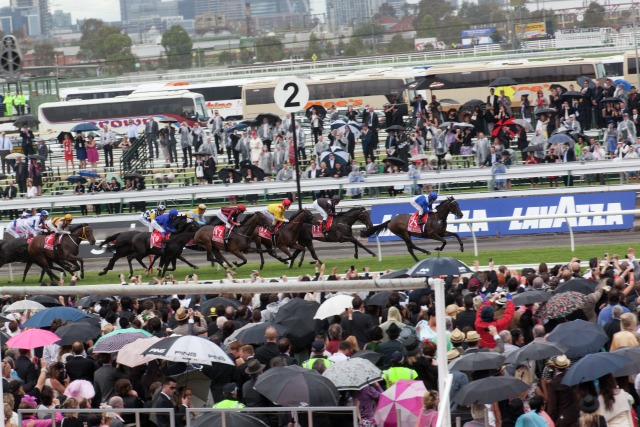 The RACA was founded in 1903, in the very period when Australians' relationships with horses were starting to shift from those of everyday work and utility to focus on sporting and racing pursuits, leisure and companionship, and the club is consequently an intriguing place to talk about Australia's equine and equestrian history and how it has helped form our nation. The Horsepower dinner will be a wonderful opportunity, I think, to talk about how horses have shaped where and how we live, and how they continue to inspire and delight us. I'm looking forward to introducing some of the Museum's collections which will feature in our exhibition, and to telling and hopefully hearing some stories about our horse heritage.
Bookings and further information for the Horsepower dinner, which will be held at the historic RACA building, Macquarie Street, Sydney, and includes pre-dinner drinks and three course dinner with wine (and me talking, probably for too long, about the Museum's marvellous horse-related collections) are available here. If you can't make it to the dinner but would like to support the Museum's Horses in Australia project, you can find further information on making a very welcome donation here.
See you in Sydney on February 25th!
[Feature image: Postcard showing Moore St, Sydney, with horse-drawn and motorised traffic sharing the road, early 20th century, National Museum of Australia.]