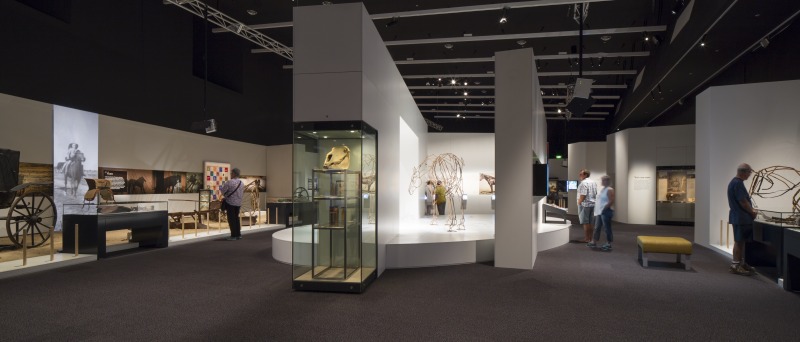 After six months on show, the Spirited horses are returning to their stables and paddocks for a well-earned rest. From 11 September 2014 to 9 March 2015, over 52,000 people visited the Spirited exhibiton, enjoying a stream of associated tours, talks, holiday programs and events. If you missed the exhibition, National Museum photographers George Serras and Jason McCarthy captured Spirited from every angle so that we can continue to explore, share and reflect on Australia's horse story.
The Spirited exhibition was arranged thematically by place, with the manufacture and use of vehicles, saddlery, clothing, and breeds of horses particular to each place explored in detail, across a range of time periods. From the station, to the farm, the road, town, track, through the city, on the battlefield, the open range, in the show ring and on the sporting field. While each area was distinct, visitors drew connections as they moved from place to place, following views and flows across the gallery – city and country, race tracks and communities, farms and agricultural shows, work and sport.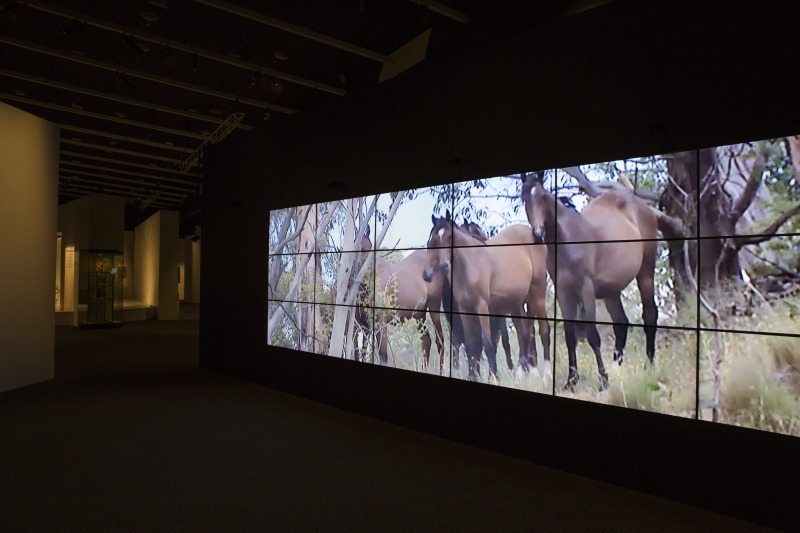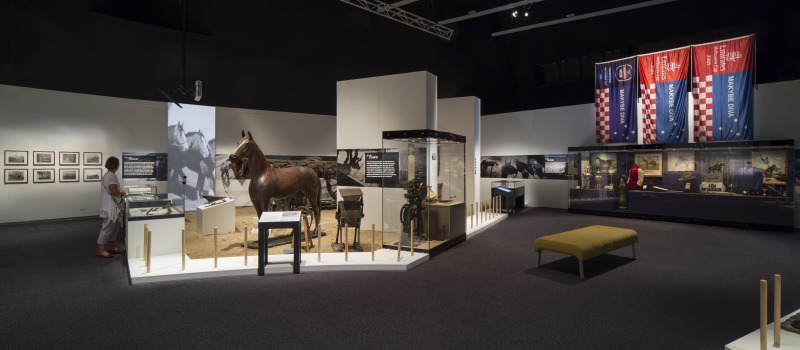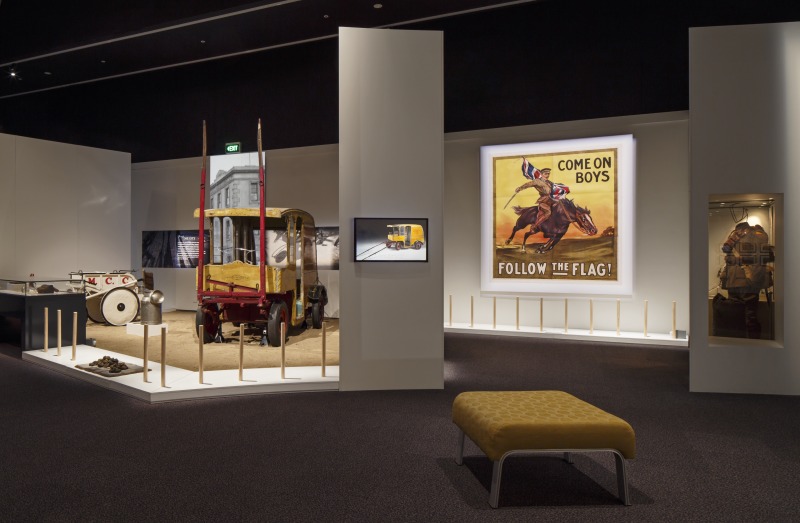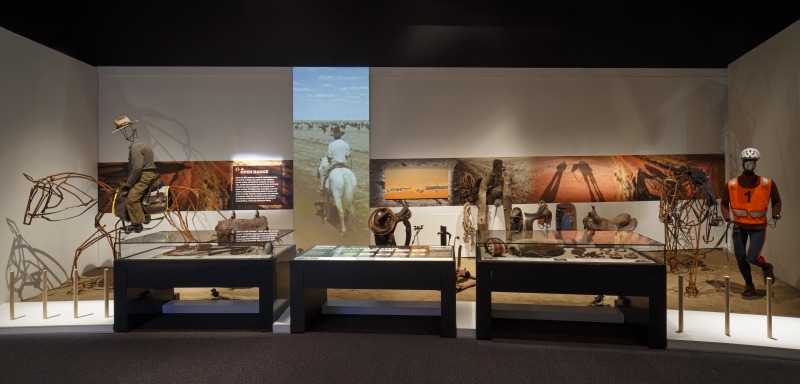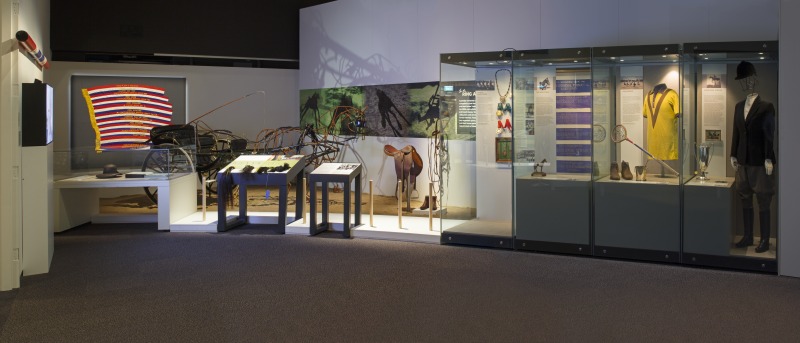 As visitors wandered from place to place, many took the opportunity to contemplate Australia's horse stories, and share their memories with the Museum and other visitors. The feed trough, saddlery, racing, milk cart and show ring exhibits were a few that seemed to generate plenty of comment and discussion. Here is a selection of some of those moments around the exhibition:
Although Spirited is now being packed up, and the objects will return to storage or generous lenders, many of the stories will remain available online through the exhibition website and 'Horses in Australia' project website.
Feature image: A view across the middle of 'Spirited'. Photo by Jason McCarthy, National Museum of Australia.