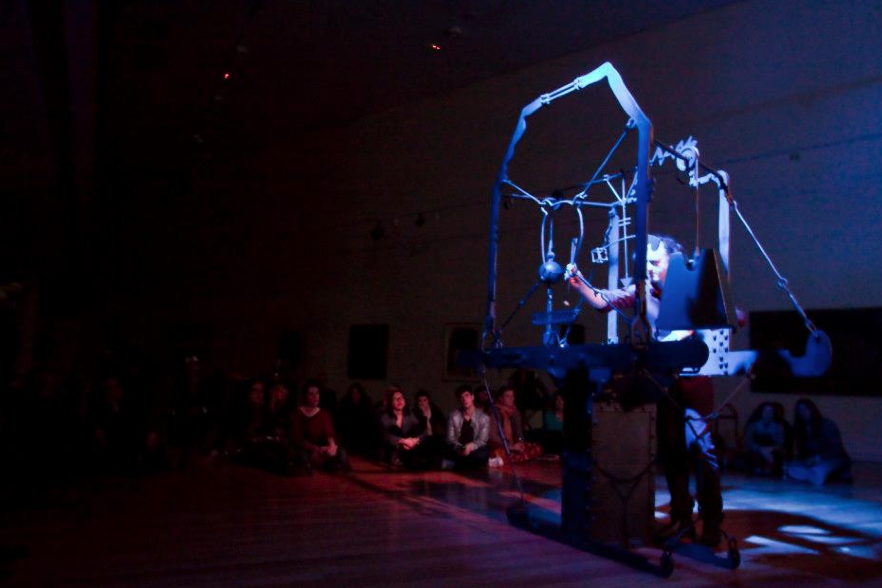 My name is Vic McEwan.  I am an artist based in the Riverina region of southern NSW, the inaugural Arts NSW Regional Fellow, and Artistic Director of The Cad Factory. This week, as part of my fellowship, I have started as an artist in residence at the National Museum, which will run until the end of 2015.
I began my residency this week, excited about the possibilities that lay ahead. As I walked to the entrance, I was greeted by this sight: an abandoned pink bra. And I thought, how wonderful that people are getting so excited about Australian history.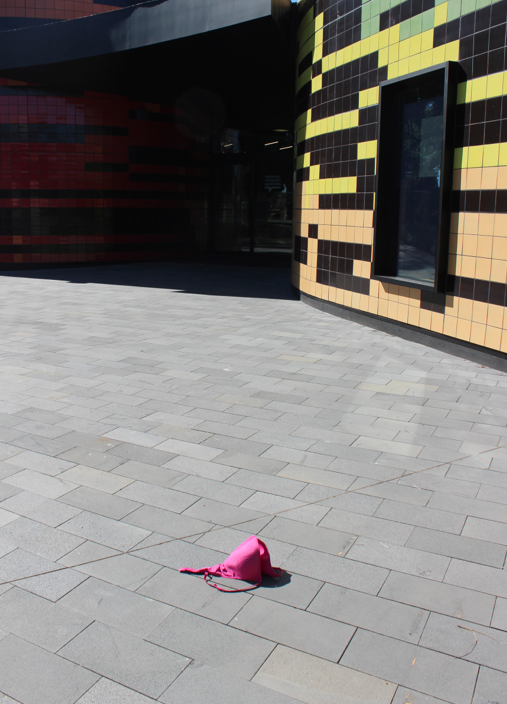 In June 2014 I was lucky enough to be awarded the inaugural Arts NSW Regional Arts Fellowship. This means that until the end of 2015, I will be delivering a number of projects, including:
Conducting a residency throughout 2015 at the National Museum of Australia.
Making several trips to the UK to work with Clive Parkinson at Manchester University to deliver a project and research at Alder Hey Children's Hospital that proposes to use contemporary arts practice in trauma reduction and to address complex medical concerns created by the very environment/infrastructure of the hospital itself.
Creating a case study of the SunRice project I completed in 2013 in a functioning Rice Mill in Coleambally. This was a major partnership between business, the community and contemporary arts practice, see

https://vimeo.com/77318840

.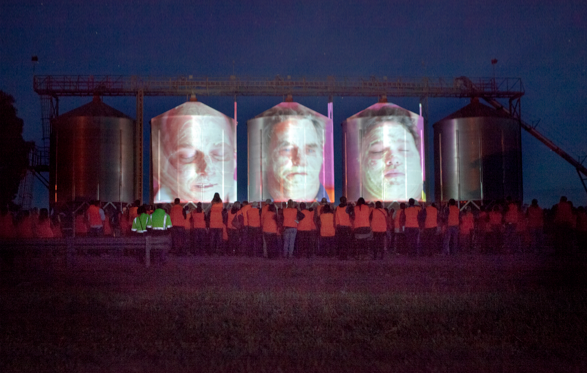 As an artist in residence at the National Museum throughout 2015, I will be working closely with the People and the Environment curatorial section (PATE).  I have previously worked with curator George Main from PATE to deliver a major partnership project in 2014, the Buckingbong to Birrego Walk, see: http://issuu.com/vicmcewan/docs/walk_program_draft/1
I am interested in working with PATE and the Museum's National Historical Collection as I see many links with my own practice.  Exploring how PATE curators research the historical and cultural dimensions of human engagement with the landscape of Australia will allow me to expand my practice and consolidate my vision for engagement of contemporary arts practice with landscape, and with cultural, environmental and social histories.
"Human history is written on the land and on how Australian life has been shaped by the opportunities and limits of the natural environment."
This quote from the Museum's Collections Development Framework echoes my own interest in the deciphering of embedded histories, of extracting meaning and poetics from functional landscapes and objects, and in the examination of those bureaucratic systems that govern, support, nurture or fail our communities.
The acquired items in the National Historical Collection illustrate the changing relationship between people and the land.  This collection, which holds over 210 000 objects and is so large that no one human being has seen it in its entirety, holds a wealth of untold stories embedded within them; but the questions remain, how can we bring these items to life? How can we entice them to share something of their history with the viewer?
This is a part of what I hope to do during the next twelve months by creating a number of contemporary artworks along these lines. I don't know yet what will be created and it is not easy to explain my arts practice, as it is very diverse and interdisciplinary.
The best way to understand the things I make is to visit one of the three web pages below that all outline a number of projects I have created that use elements such as sound, video, photography, installation, music, performance, interactive technology and more. You can also explore the work of The Cad Factory, an artist led organisation of which I am the Artistic Director.
To begin with, however, I am focusing my attention on the Museum's Paddle Steamer Enterprise to create a mesmerizing performance on February the 28th, where the steamer will become a musical instrument and a projection canvas for storytelling.



Top image: 'Uncovered : Uncovered', a performace at Wagga Wagga Art Gallery, 2013.