Food Stories — objects and resilience
It's been a brutal Australian summer. Record temperatures, unprecedented heatwaves, fires. Those people who draw their living from the land, and the livestock and crops they tend, have suffered most. In the years to come, as the chaotic ecological effects of global warming and climate change intensify, one of our greatest challenges will be to ensure the resilience and productivity of gardens, orchards and farms.
What contributions might a cultural institution like the National Museum of Australia make towards securing the wellbeing of places and communities? Agricultural ecologist Gary Nabhan argues that storytelling and other cultural activities are central to the strengthening and revitalisation of productive terrains. 'To truly restore these landscapes', he writes, 'we must also begin to re-story them, to make them the lessons of our legends, festivals, and seasonal rites'.
Food Stories is a new project that enables objects to tell useful stories about places and people that nourish us. We're working with eight primary schools, one from each Australian state and territory, that participate in the Stephanie Alexander Kitchen Garden Foundation Program. At these schools, children grow, cook and share fresh, seasonal food. Gardening and cooking activities provide material and inspiration for learning in all curriculum areas.
National Museum of Australia collection objects from the locations of each of the eight schools will be featured online and in curriculum resources. To learn more, see the Food Stories website.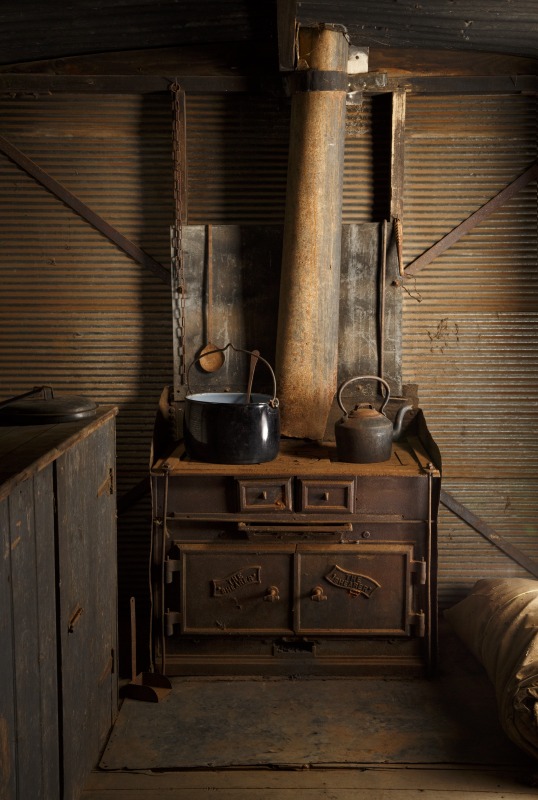 A cook's galley, or mobile kitchen, used in the 1930s and 1940s throughout the Riverina region of NSW, including in the Collingullie district, by a chaff cutting team operated by the Fife family. Collingullie Public School is the NSW partner school for the Food Stories project. Photograph by Jason McCarthy. National Museum of Australia.
Top image: Spinifex plants in Uluru-Kata Tjuta National Park. In central Australia, Aboriginal people harvested spinifex seeds to grind into flour. Yulara Primary School, in the tourist village alongside the park, is the NT partner school for Food Stories. Photograph by George Main. National Museum of Australia.