Celebrating Year of the Horse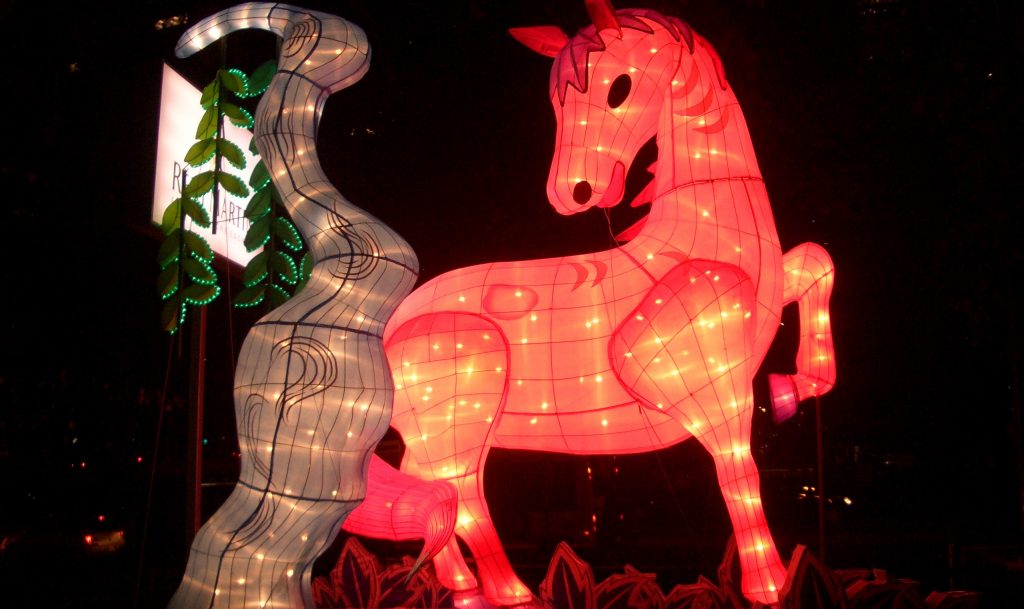 With Chinese New Year celebrations now underway around the world, 2014 is a year to consider the beauty and power of the horse. As 2014 is the year of the Wooden Horse, it is particularly poignant for the Horses in Australia project team at the National Museum, and a good time to reflect on a few horse stories in the Museum's collections.
The horse project is exploring the history of horses across numerous subjects, including agriculture, pastoralism, transport, recreation, sport and business enterprises.
On the nineteenth century Australian goldfields, Chinese miners used horses to operate puddling mills,  in conjunction with dams and water races, to break up excavated clay and dirt, allowing the extraction of greater amounts of gold from mines. These larger industrial mining works brought great financial gain to the Chinese, but also jealousy from other miners.
The 'Harvest of Endurance' scroll, in the Museum's collection, depicts these mining activities in historical contexts. Created by artists Mo Xiangyi and Wang Jingwen for the Australia-China Friendship Society's Bicentennial Project in 1988, the 50 metre scroll represents two centuries of Chinese contact with, and emigration to, Australia, including stories of resourcefulness and reward, painted in the traditional gong bi style.
At a site near the Palmer River, south west of Cooktown in north Queensland, a Chinese mining site, with complex hydraulic technology, was converted into a market garden during the 1880s. Material in the Museum's collection from an archaeological expedition to Palmer River conducted by the University of Sydney in conjunction with James Cook University in 1982, includes horseshoes and hobbles.
The archaeologists and researchers referred to the site as 'Ah Toy's Garden', named for its longest resident, Tommy Ah Toy. Although a common name, research revealed that the resident was likely to be an Ah Toy who arrived in Australia as a baby in 1856, and received a Miner's Right in Maytown in July 1875. From his market garden, Ah Toy first supplied local miners and Maytown, with some of his produce also being sold in Cooktown.  He also supplied horse fodder to travellers throughout the district.
These simple objects reference the difficult terrain of the region, where horseshoes would have needed replacing regularly, and hobbles would have prevented valuable horses from wandering off into dense forest.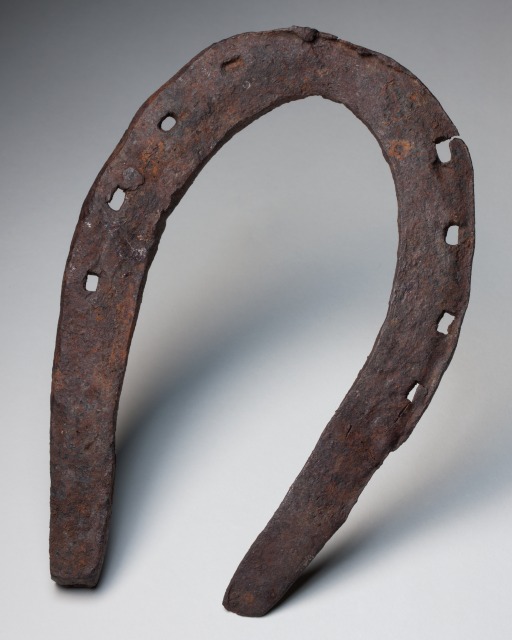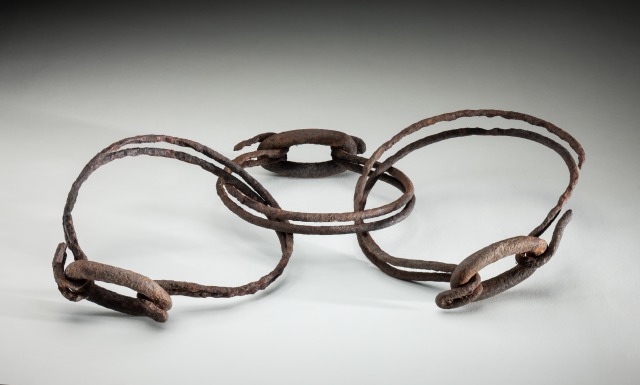 This year, communities across the world will celebrate the Lunar New Year with festivals, parades, exhibitions, markets and banquets, and there is growing interest across social media in the variety of events and activities. The largest festivities in Australia are based in capital cities. For many, preparations began months ago, and some communities have created significant monuments for the new year. One in particular caught my attention, a giant rocking horse built in Taiwan – a working model, but still not as big at the rocking horse at Gumeracha in South Australia.
Although not made on a giant scale, children's rocking horses in the Museum's collection remind us of the central role horses played in Australian communities for generations, from the 1820s to the 1950s.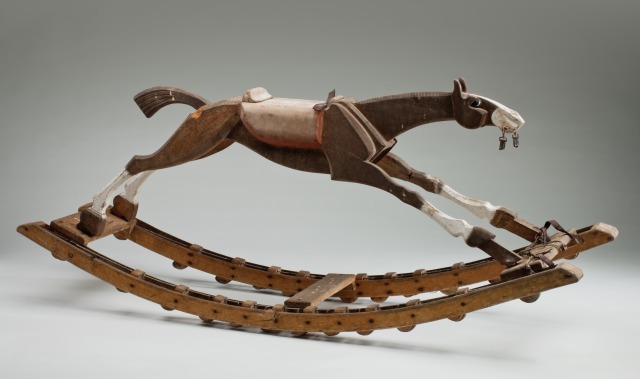 Feature image: Float in Chinese New Year celebrations, Belmore Park, Sydney, 12 February 2002. Source: Wikicommons.