When bicycles ruled the streets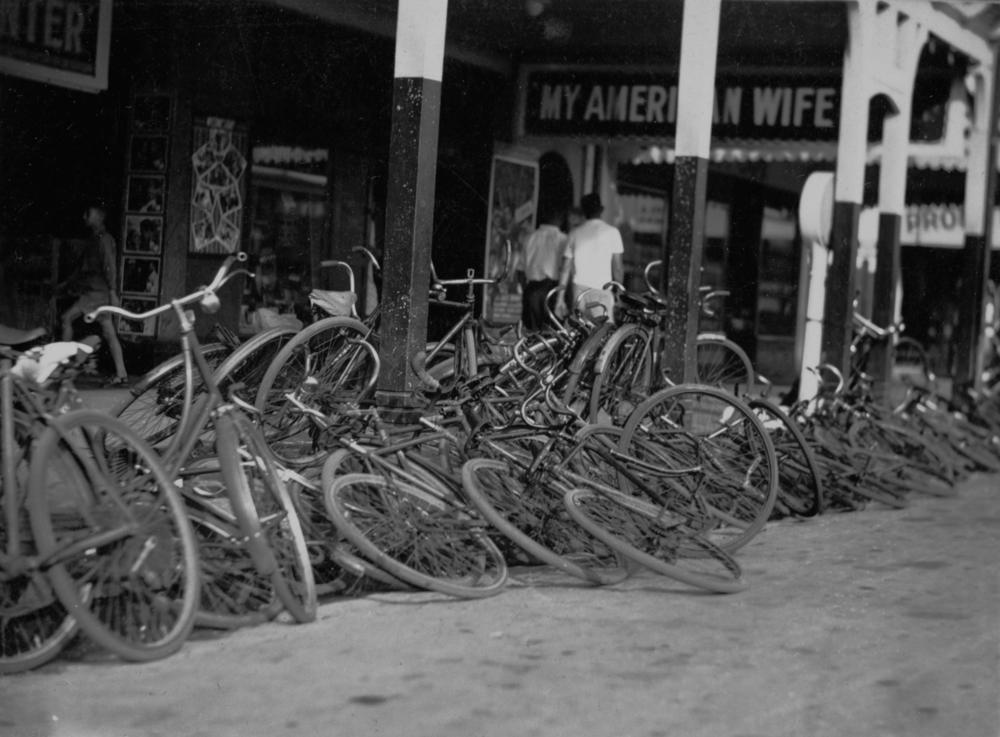 Major bicycle pile up on Queensland streets! Well, no …  actually a crowd of eager cinema goers in Cairns have 'parked' their bicycles before catching the matinee screening of My American Wife in 1922. Can't vouch for the film, but how amazing to see this tangle of metal, with no bike locks or stands. I guess everyone was going to be leaving at the same time.
Can we imagine a world without cars? Or maybe just one day? 22 September 2014 is World Car-Free Day.
Photograph: State Library of Queensland.