Riding horses – it's good for the soul, and for a long and fit life!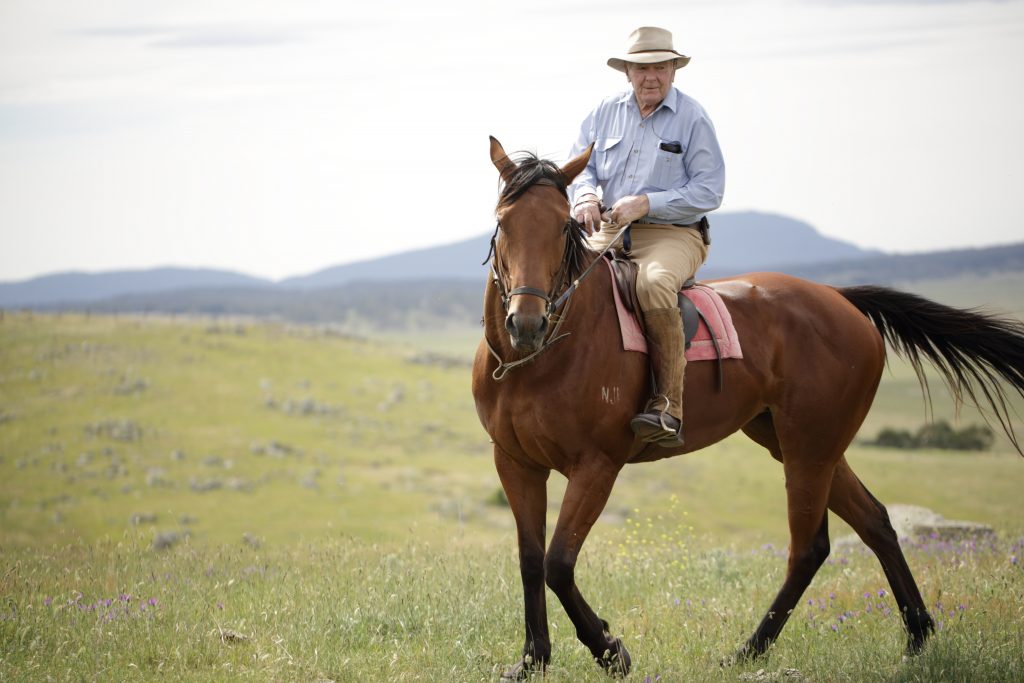 Olympic rider Neale Lavis, 84, sits 'like a king on his throne' as he rides Wattle Grove in the hills above Braidwood. I met Neale through my farrier, who told me the 1960 Rome three-day event champion was 'one of the best blokes' I was likely to meet. He was right.
Neale still breeds, rides and trains horses. The image of the king on the throne is one Neale used about riding his champion three-day event mount, Mirrabooka.
You can experience Neale's great victory in Rome, his deep love of horses and their shaping of his long and successful life in our new film and web feature, A bush rider's Olympic story, introduced by Diego Zambrano's beautiful photo of Neale riding one of his beloved horses.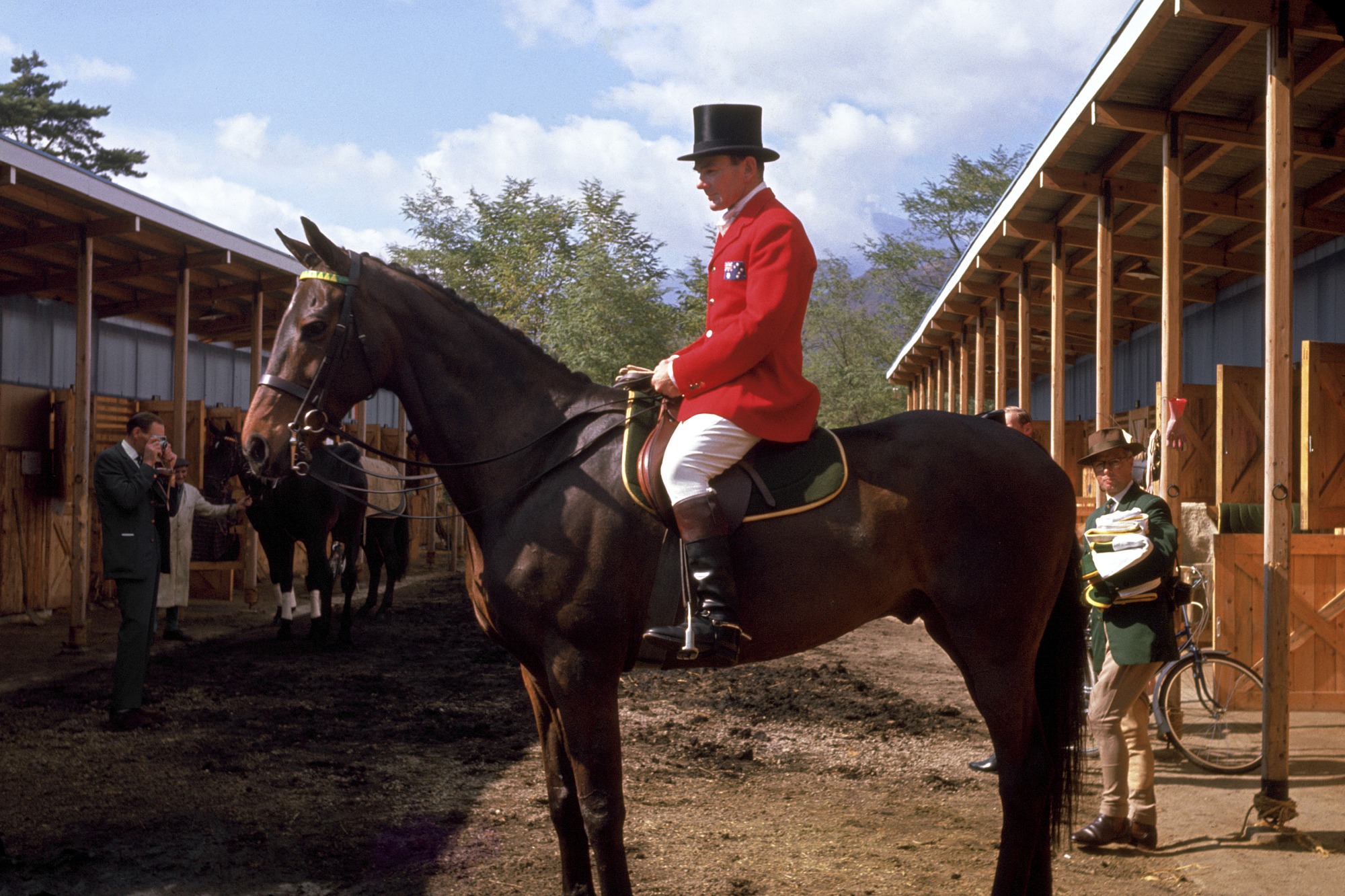 Look out in the near future for the next 'chapter' of my Australian bush horses and riders website, which will focus on the dashing horses, men and women of showring high jump fame. These famous people and horses dominated the showring circuits of eastern Australia in the first half of the 20th century, linking the people and towns of rural Australia with the major shows of the state capitals.
The striking Emilie Roach was one such hero. Born in Narrandera, New South Wales, in 1898, she was the generation before Lavis, but he saw her riding at many shows, and photographs and tales of her riding feats had given her a legendary status.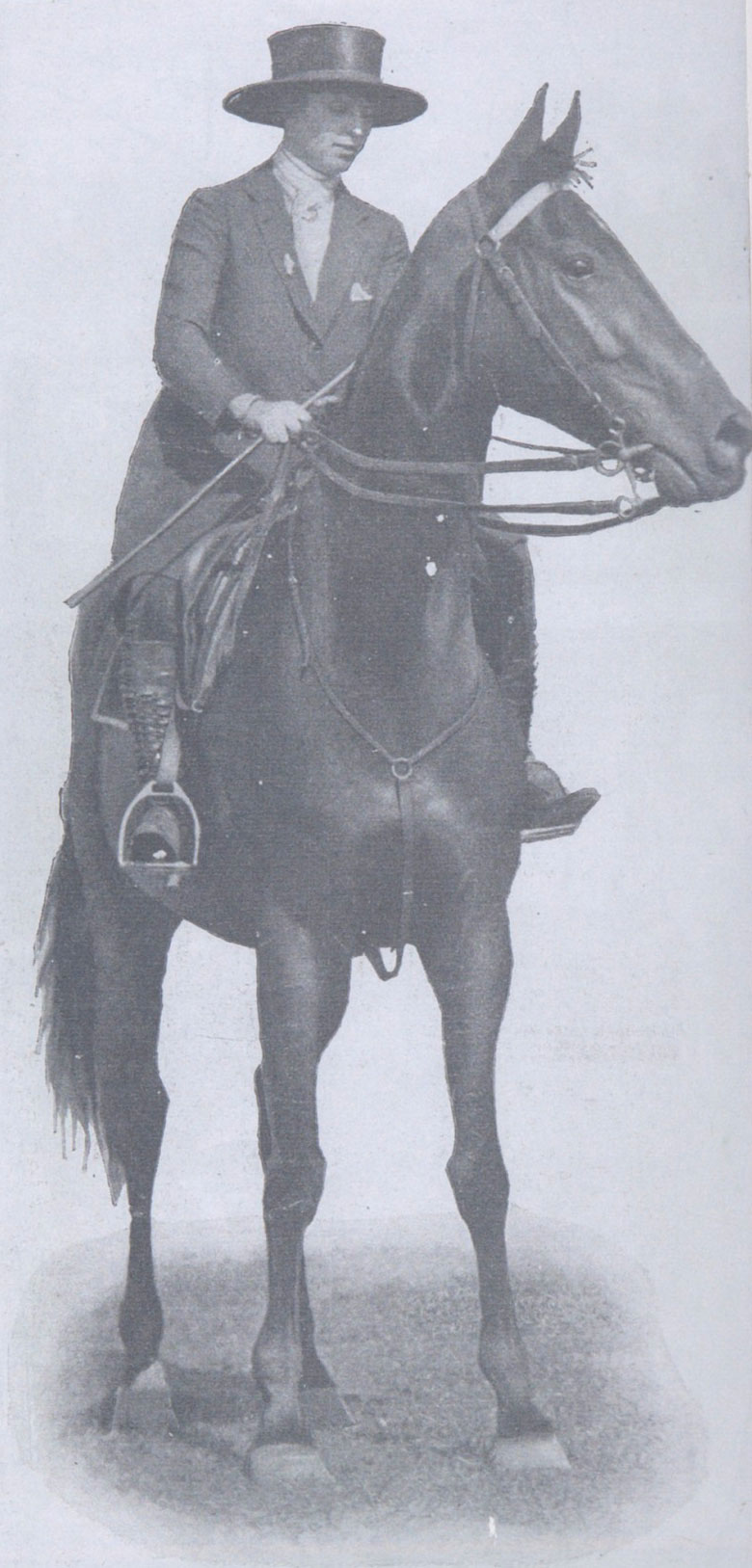 Em' Roach could be termed a glamour girl of her time and in the 1920s, along with other of her show-ring contemporaries, was tempted by offers to make films in Hollywood. For Neale, she provided inspiration for his own showjumping feats.
Fortunately, she stayed firmly in the saddle in Australia, and her riding career spanned nearly half a century.
During this period, she set many new records for women's high-jump events, and rode a series of famous high jumpers and champion saddle horses, including Dungog, Lady Radium, Kim, Musician, Peter and Gray Timothy.
Roach's biographer, and leading authority on show-ring high jumping , Alan Chittick, says in his classic book High, Wide and Handsome, that she 'was Australia's most accomplished lady rider' and that she displayed both the 'dash and courage of the jumpers riders' and 'the polish of the accomplished rider on the flat'.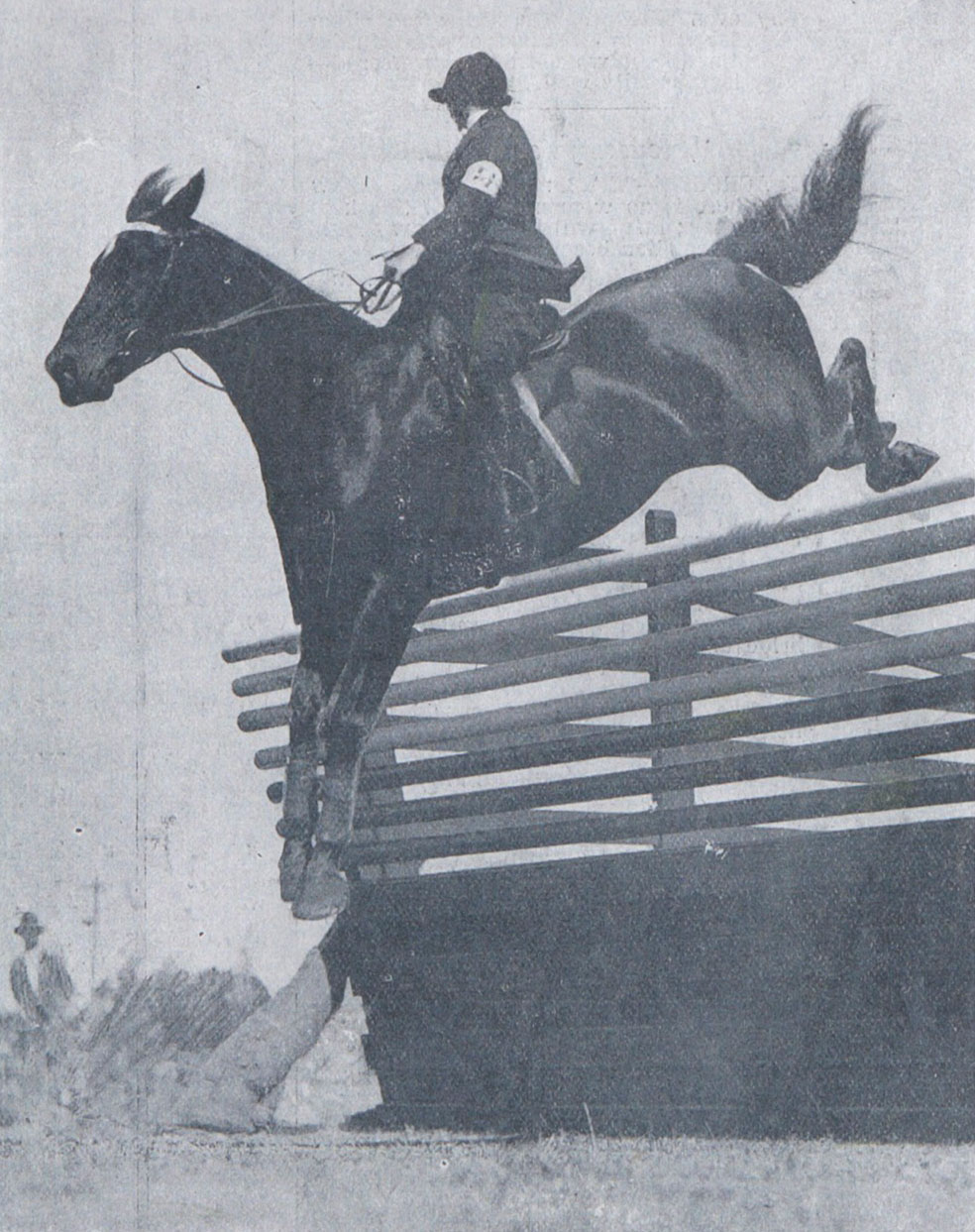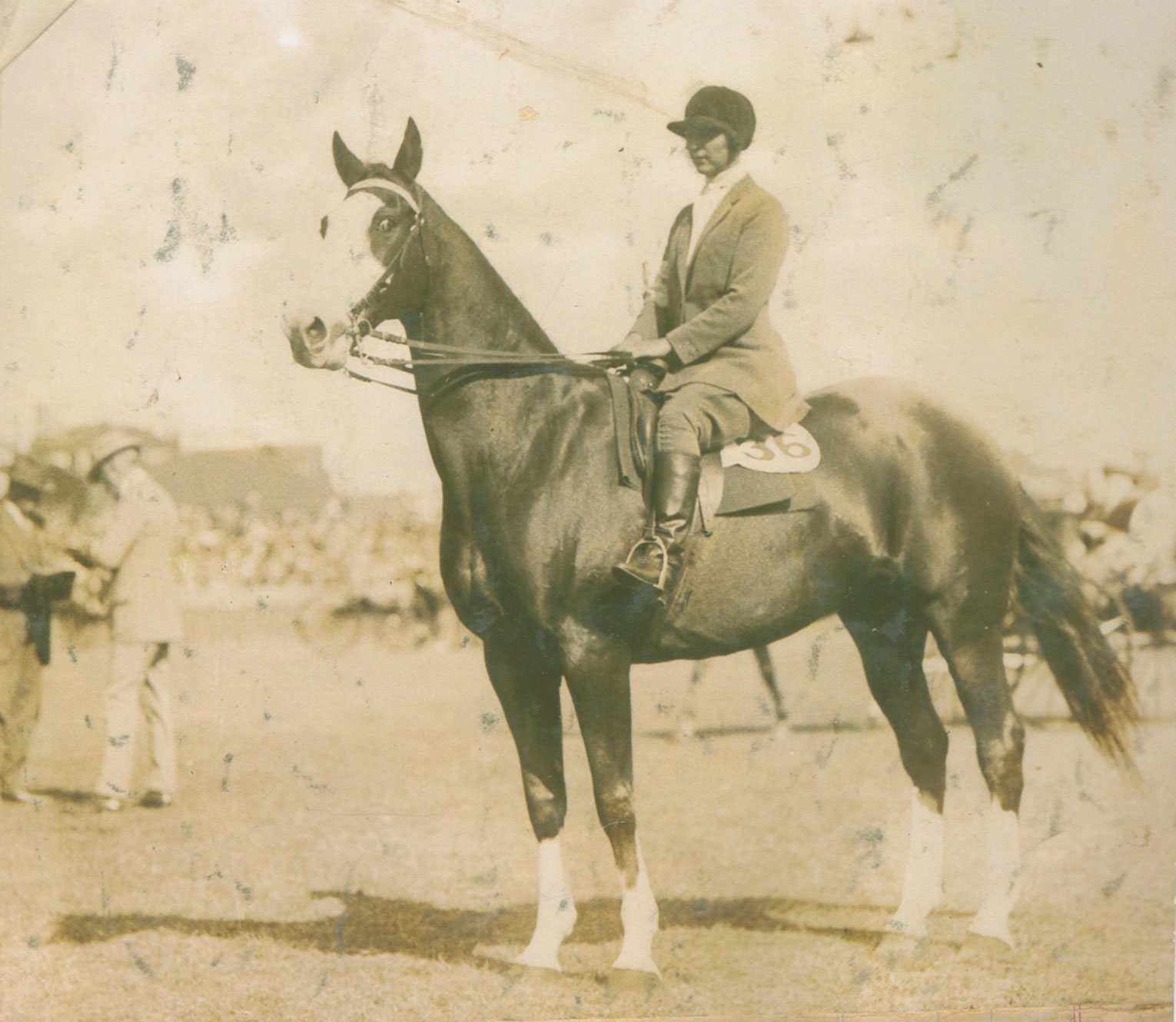 Emilie Roach's equestrian exploits included high-jumping, hurdling, show hacking and camp drafting. You can see objects including Emilie's show-ring clothing, ribbons, medallions and trophies in the Museum's Spirited: Australia's Horse Story exhibition. The National Museum is fortunate to have the Colledge Family collection (relating to both the riding exploits of Emilie Roach and the motoring achievements of her husband Jack Burton), which was donated to the Museum in 1996 by Warren and Rhonda Colledge.
More details on this collection are also available in the Emilie Roach equestrienne collection highlight on the Museum's website.
Look out (and up!) for the jumping bar at the conclusion of Spirited, which is set at a lofty 7 feet 1inch (216 cm), the height that Emilie Roach and Dungog sailed over for a win at the Royal Easter Show in Sydney on 1 April, 1929. Later at Coonamble Emilie cleared 7ft 5inches (226 cm) on R. Chittick's Grey Timothy, but in the absence of the show surveyor this magnificent jump could not be officially recorded.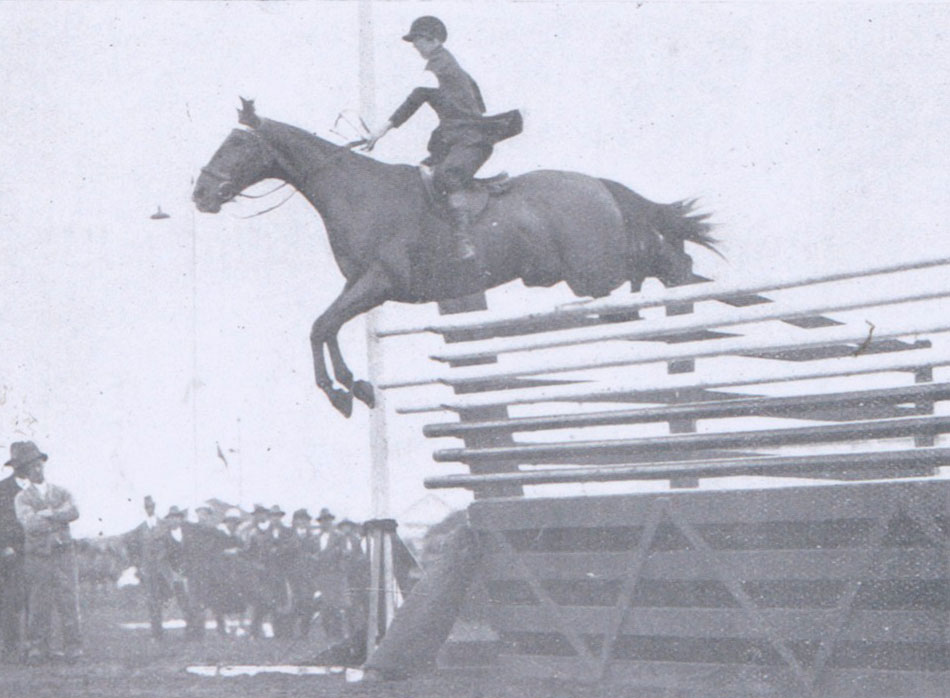 According to Chittick, himself a descendant of one of the greatest New South Wales show competition families, the Chittick's of Kangaroo Valley, Emilie Roach was one of the 'new stars' of the golden age of showing jumping in the 1920s. Like Neale Lavis, Emilie had also been inspired by riders of an earlier generation. One very important role model for her was the amazing Mrs EM Stace.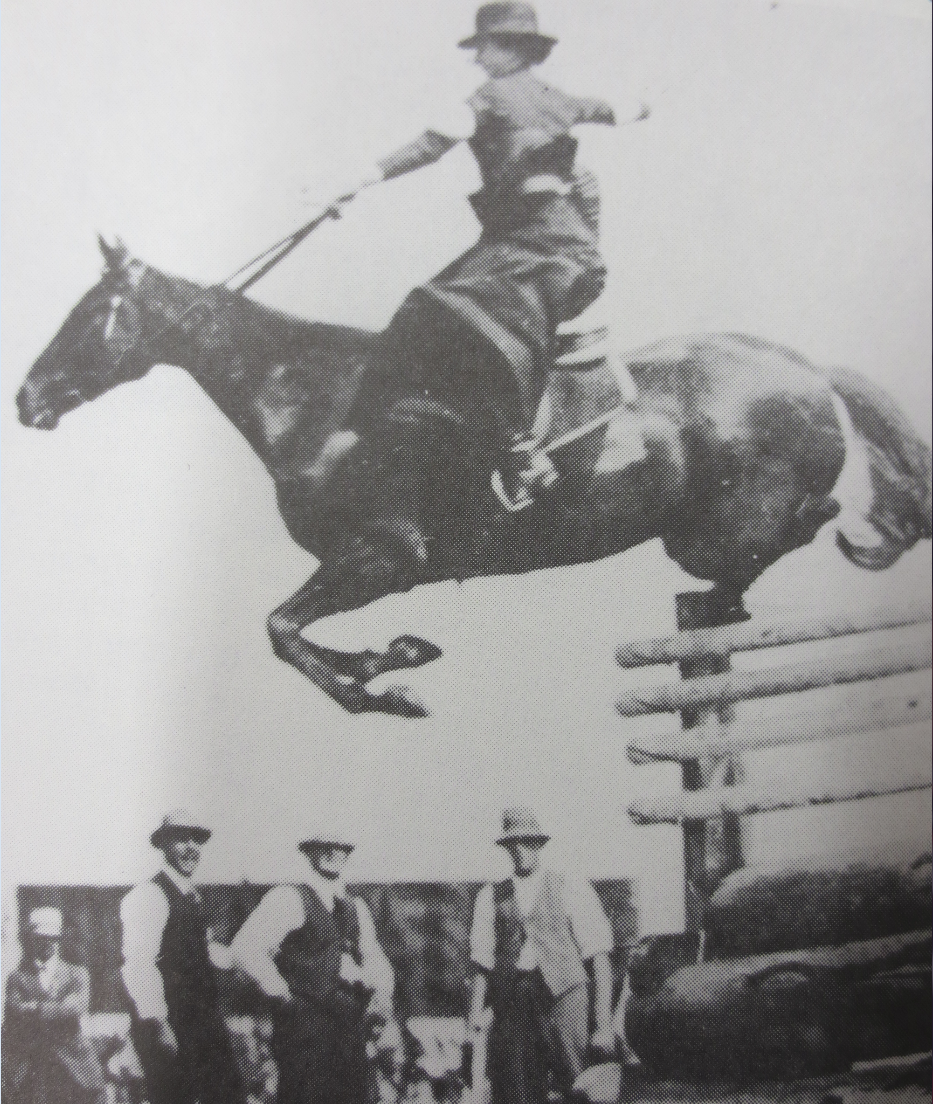 In a short history of her riding career written in 1950, Roach remembers how seeing 'Mrs Stace riding side saddle over those big fences' at the Royal Agricultural Show in 1914 changed the direction of her life. She was thrilled by the 'thunder of applause from the crowds', and says that, 'it was then and there I decided to be a show rider, and hoped that someday I'd become a famous horsewoman too, and from that time show ring riding was all I ever dreamt of.'
Mrs Stace was 52 years of age when she established her 1915 record riding Emu Plains, and it was never challenged as the younger women riders moved to the more secure and comfortable astride position. As Alan Chittick has commented: 'Mrs Stace was distinguished by her tremendous poise, unique balance and obviously her great courage.'
She was definitely a very courageous woman, as I don't imagine that many riders today (male or female) would feel comfortable to jump the heights to which Mrs Stace soared, balancing on a sidesaddle!
Alan Chittick also observed of her remarkable riding style: 'her seat on the horse was far from precarious, and she must have possessed marvellous balance, for in every photograph she sits exactly the same.'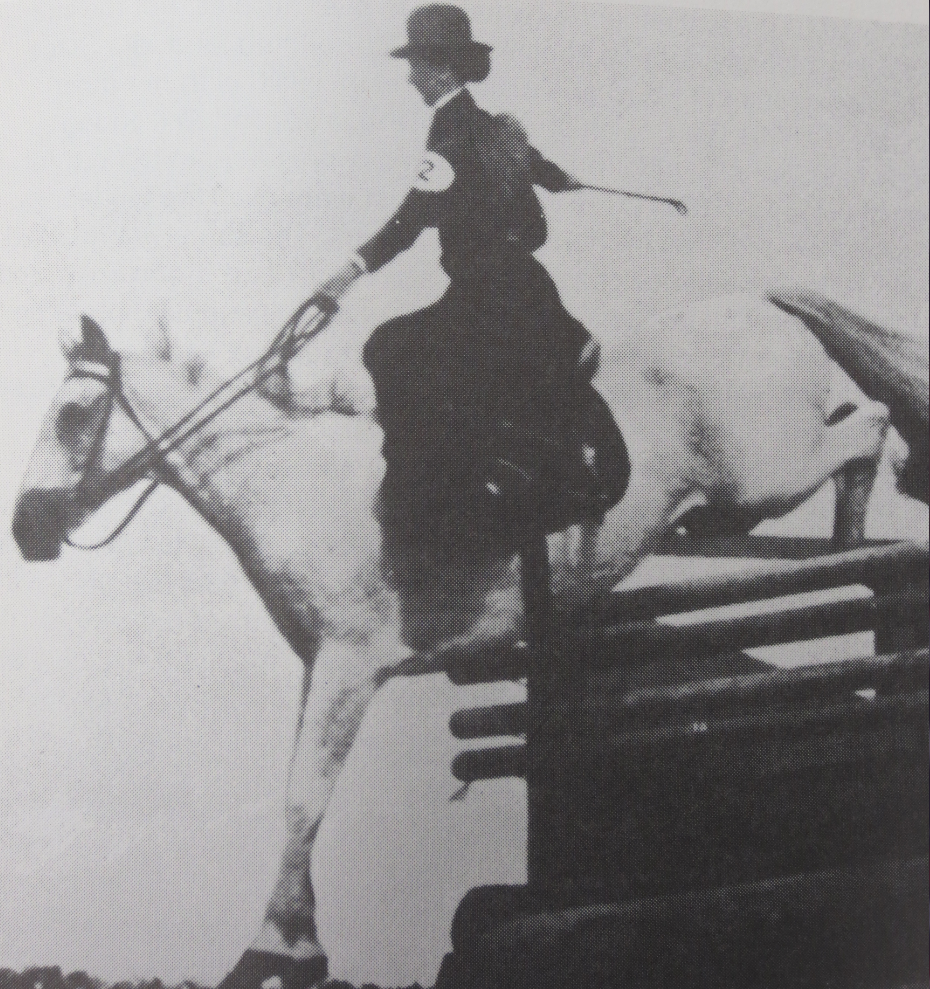 In the picture above, Mrs Stace is 50 years old, and Desmond an incredible 26 years, and once again Chittick's words say it perfectly: 'They might be both getting on in years but they were still the greatest'.
I look forward to recounting more tales of the exploits of the horse high jumpers on my Bush horses and riders website. I will be revealing stories about the Chittick family's famous riders and horses, as well as acknowledging and exploring the star status of some of the well -known Indigenous high jump riders.
I hope this post has made you reflect on the excitement and joy of riding horses as a lifetime pursuit. One of Australia's more infamous bush poets, The Breaker (Harry Morant), has summed up my feelings in his evocative poem, 'Who's Riding Old Harlequin Now?':
I am wondering today if the brown horse yet live,
For the fellow who broke him, I trow,
A long lease of soul – ease would willingly give
To be riding brown Harlequin now!
Please let me know if you have any questions or suggestions about the Bush horses and riders site and if you have any stories that you would like to share, please leave a comment below.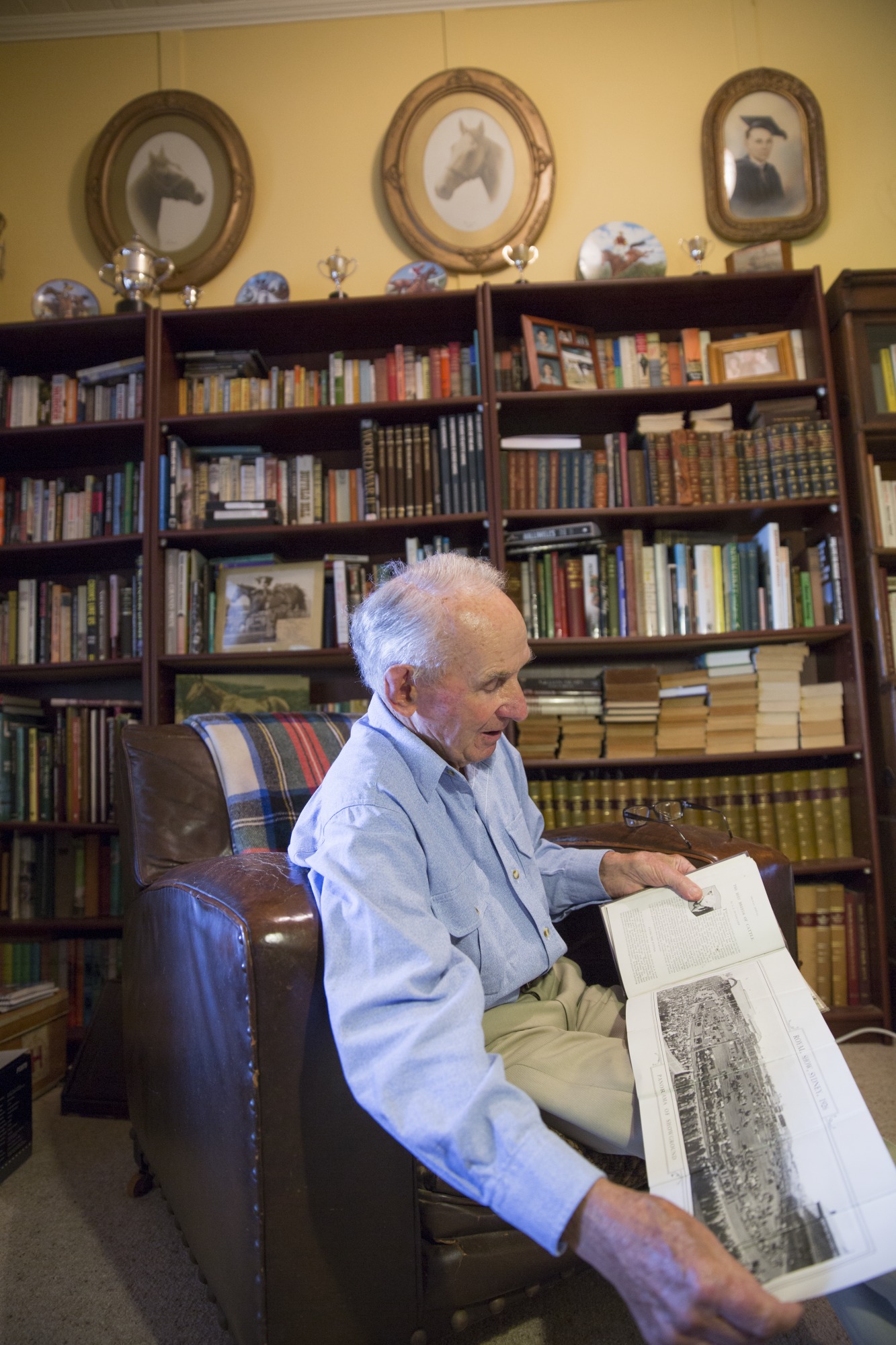 The National Museum of Australia would like to thank Alan and Ruth Chittick for hospitality and allowing us to copy images from Alan's personal albums and book, High, Wide and Handsome.
References
AJ Chittick, 1989, High, Wide and Handsome, A Pictorial History of Australian Show-Ring Jumping 1900-1950, Robert Burton Printers Pty Ltd.
E Roach, 1950, 'My memories of horseback riding…' Photocopy of an 11-page manuscript by Emilie Roach on file at the National Museum of Australia.
RM Williams, 2001, The RM Williams Collection of Australian Bush Classics, Outback Publishing Company.