Objects in place: the Springfield collection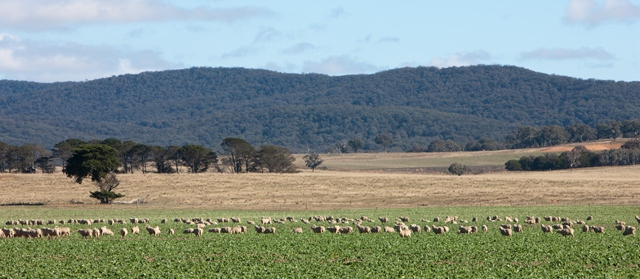 How might a place inform our understandings of historical objects? The National Museum of Australia yesterday launched The Springfield Collection, a new online feature that illuminates an extraordinary set of objects with intimate ties to a particular locale near the inland city of Goulburn in southern New South Wales.
About ten years ago the National Museum of Australia began negotiating the acquisition of a collection generated by the establishment and operation of Springfield, one of Australia's oldest and most influential merino studs. Most of the donated items were stored for generations inside the grand Springfield homestead and its many outbuildings, and included framed photographs of prize merino rams, expensive ball gowns, a fancy imported carriage, wool samples in display cases, and many other objects that together record the immense value Australian society placed on the efforts of individuals and families to secure and manage rural terrain for commercial, primary production.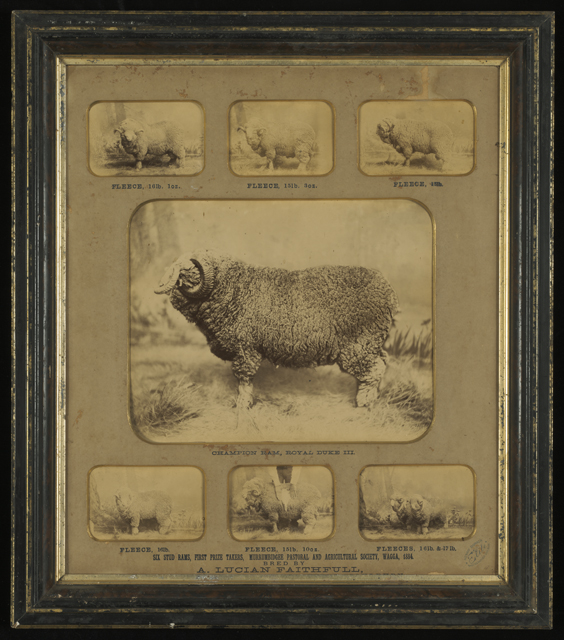 The eminent Australian anthropologist and writer Deborah Bird Rose explained how a scholarly attentiveness towards the distinct characteristics and histories of places can enable understandings that more abstracted, less grounded investigations cannot:
'Nations, like communities, can be represented as bounded social groups, and one can study the group without having to consider other people who occupy exactly the same time and place. In contrast to communities and nations, a place-centred study will not let you ignore the people who are there. You will be unable to make sense of a place if you leave out whole groups of peoples or whole sets of processes.'[1]
The Springfield collection, so tightly bound by time to the windswept southern tablelands, presents rich possibilities to understand objects and history through the prism of place. As told in the Springfield exhibit of the Landmarks gallery, the establishment of grazing enterprises on the Goulburn Plains in the 1820s relied on military force to suppress the resistance of the local Gundungurra people, angry and distraught at the catastrophic impacts of pastoral colonisation on their land and society. Meanings and insights produced by a sumptuous ball gown or a sample of prize wool housed in glass and polished timber shift and deepen when considered in the context of a place and its history. Springfield, and the material traces of the property now held by the Museum, together offer inclusive, truthful accounts of the dynamics of Australian history that produced the realities we know today, and which are still unfolding.
Top image: Merino sheep grazing inside a Springfield paddock, 2010. Photograph: George Serras, National Museum of Australia.
[1] Deborah Bird Rose, 'Writing Place', in Ann Curthoys and Ann McGrath (eds), Writing Histories: Imagination and Narration, Monash Publications in History, Melbourne, 2000, p. 65.