Campdraft and Rodeo in Warwick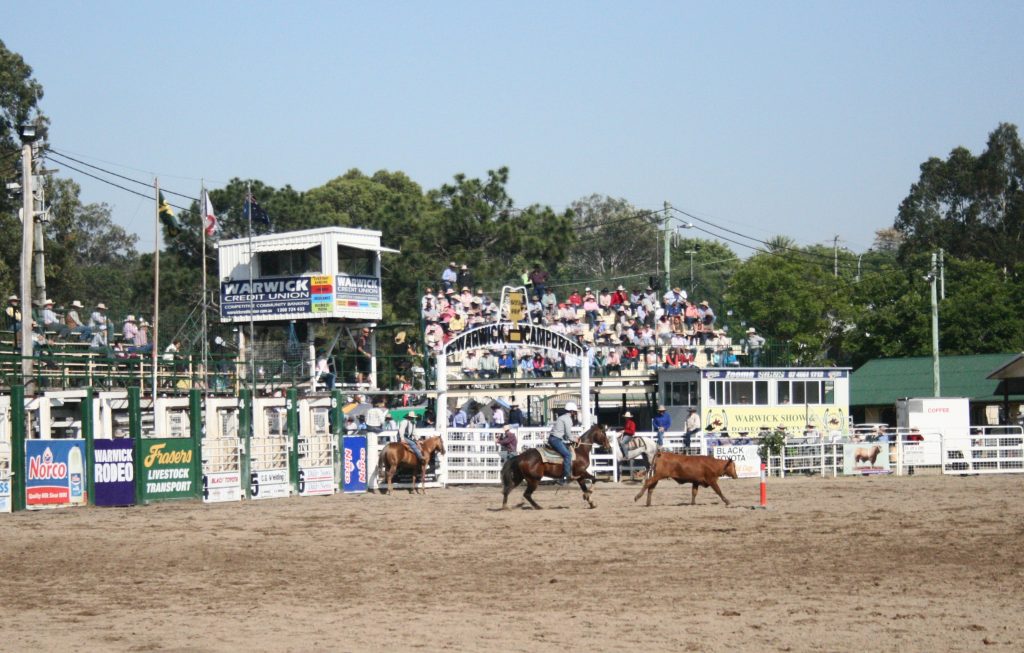 The dust has now settled on Warwick's 85th week of campdraft and rodeo events, one of the most popular and famous sporting events in Australia. Museum photographer Jason McCarthy and I headed to Warwick to watch and talk to some of the best horse and human competitors as part of continuing research for the Horses in Australia project.
With a large number of entrants, the campdraft competitions began on Monday and the rodeo started Thursday night. We arrived Thursday morning for the first round of the Black Toyota Warwick Gold Cup, with a few passing rain showers not dampening the enthusiasm of competitors or spectators for the event. It was great to see the skills of horse and rider on display.
Campdrafting is one of the fastest growing horse sports in Australia, an original Australian competition which evolved from everyday stockwork, based on drovers selecting individual cattle from a mob and moving them into a separate holding area. Horse and rider start their event inside the 'camp', or yard, cut a 'beast' out from the small mob of cattle and then move it out of the yard and around a set course consisting of two pegs and a gate in 40 seconds. The rules and history of today's campdraft competition can be found on the website of the Australian Campdraft Association. An increasing number of 'weekenders' are entering competitions around the country, to join generations of campdrafters, and the sport is beginning to attract international attention.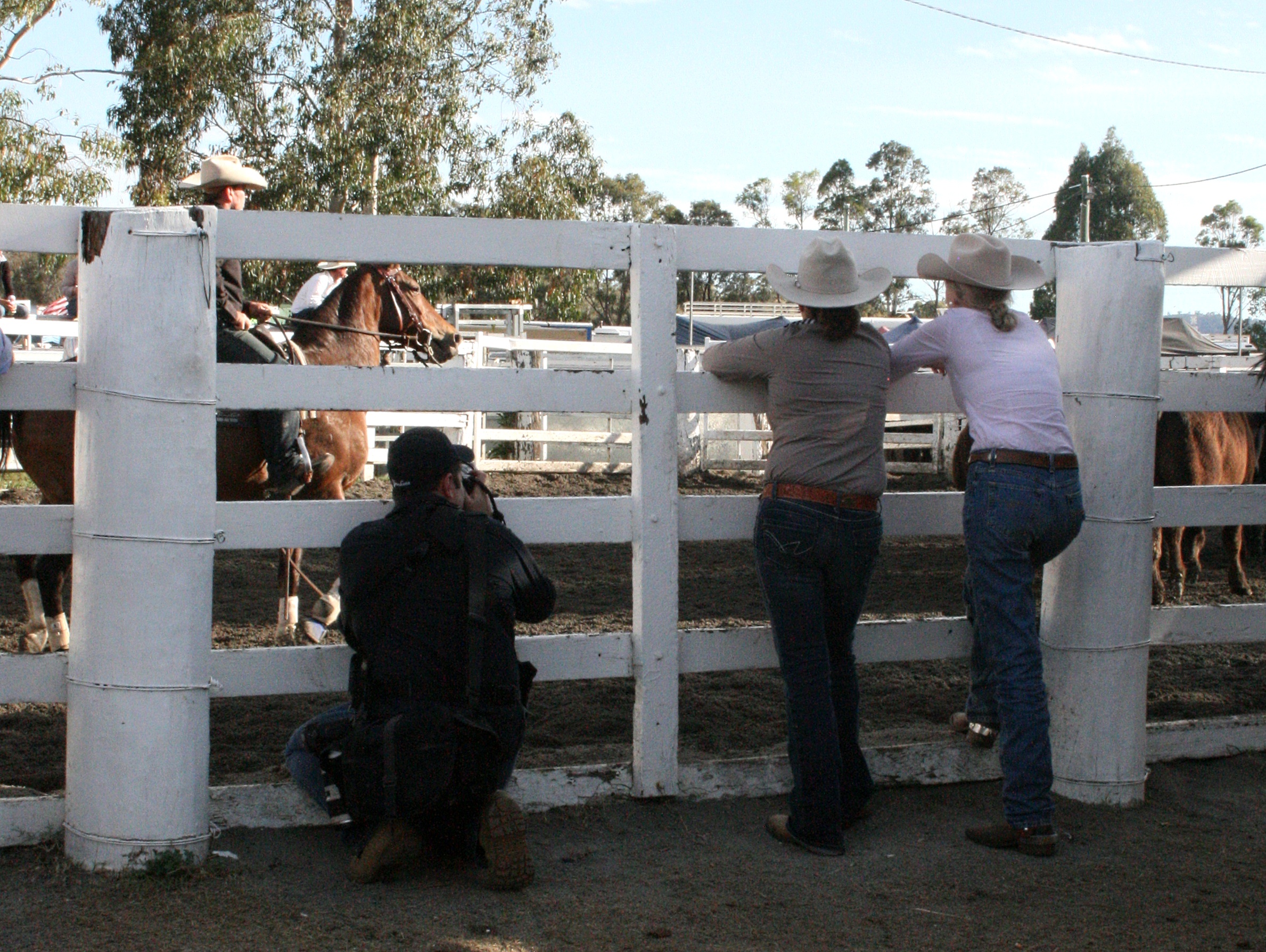 The sport is a great leveler, with every competitor an equal chance to win as success is often based as much on the performance of the cattle as the best efforts of the horse and rider. The highest scoring competitors from one round can bow out early in the next round if they select an uncooperative beast.
After a week of competition – through the CG Welding and Maydan Feedlot Ladies Silver Cup, Supafloats Canning Downs, Newcombe's Charbrays Champion of Champions, and Frasers Livestock Transport Stallion campdraft – competitors assembled for the final of the Black Toyota Warwick Gold Cup on Sunday afternoon. It's still the competition everyone wants to win, often called the 'Melbourne Cup of Campdrafting'. Victorian Michael Hiscock won the 2013 Cup, riding Hazlewood Advice, closely followed by second placed Kimberley Sammon riding Hicks Special Spin, Troy Palmer with Charlie, and Ben Tapp riding Cool Dust in equal third. Results for all competitions.
We followed St George competitor Ben Tapp through several days of competitions, as he and Cool Dust looked to follow up their win in the 2012 Warwick Gold Cup.


Although they missed out on the Cup this year, Tapp and Cool Dust were happy with an equal third placing, and after a busy month of campdraft competitions they were awarded 'most consistent performers' across the Warwick, Chinchilla and Condamine drafts.