Curator faces 'media scrum' about Cadel's bike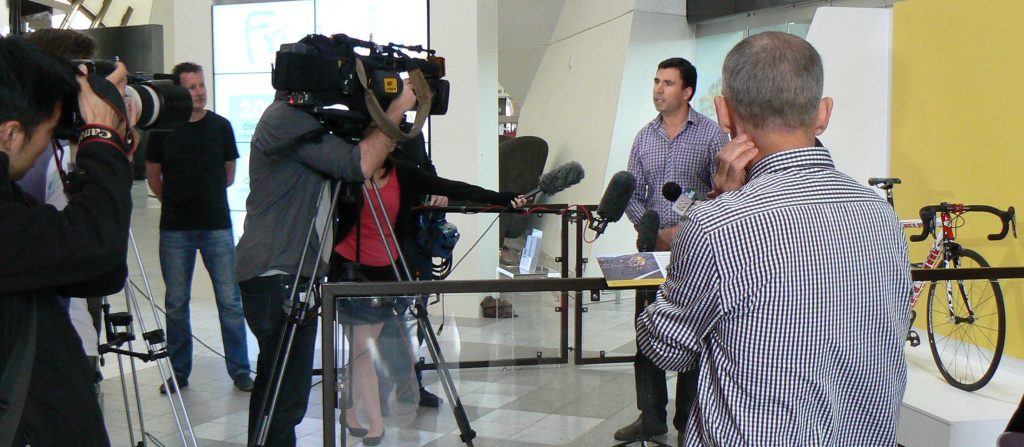 It's always a bit tricky in the scrum to summarise why an object is significant, especially in a form pithy enough for the media to use. We've just put Cadel Evans' 2008 road bike on display in the Main Hall to coincide with a series of road cycling races being held in Canberra over the weekend.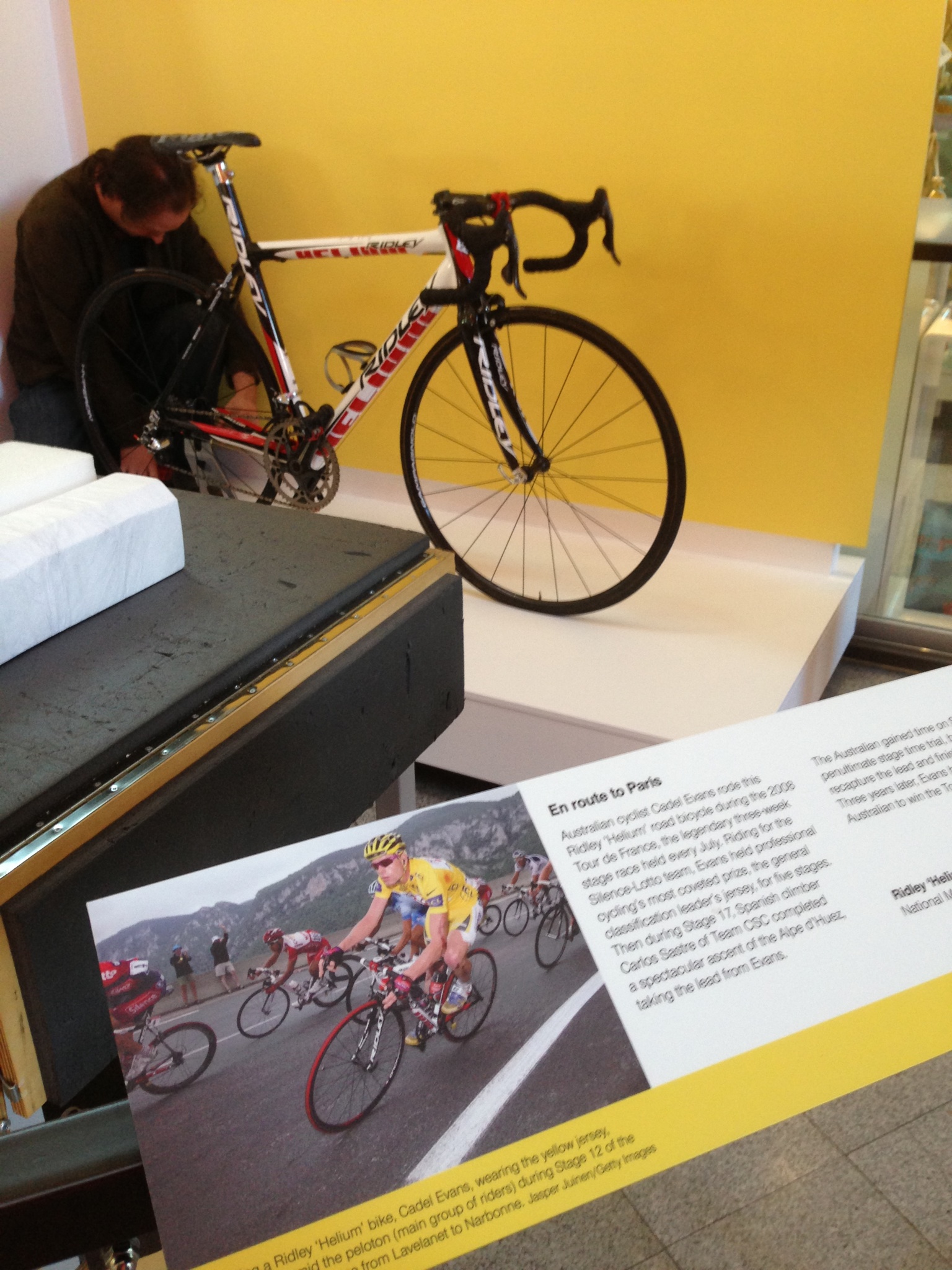 I don't remember much about the 2008 Tour de France. Cadel came second … again. He wore the leader's yellow jersey for 5 days. But, overall, the race was a clinical affair, with one team dominating proceedings and skilfully delivering their yellow jersey contender to the line at the right time.
I do remember one stage. On stage 17, the quiet Spanish climber, Carlos Sastre, had been protected all day by his team, before a gut-busting finale on the Alp d'Huez. At the base, he shot from the pack and danced to the summit, winning the stage and enough time to win the Tour. Cadel was left in the wake of this spectacular performance. But as in previous years, he grimly hung on, hurling his bike back and forth, propelling it up the mountain. He ground to the finish, having limited his loses. And although he beat Sastre in the final time trial, it wasn't enough to take the prize. He missed out by 58 seconds.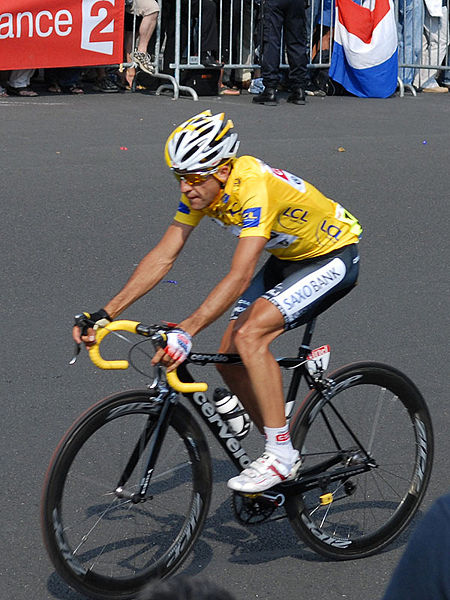 Cycling is an unforgiving sport. In the modern era, a three-week stage race is often decided by seconds. Over the years, Cadel had endured bad luck, a lack of team support and criticism of his riding style. Yet, in 2008 he displayed the kind of the tenacity and fight that he would need to eventually win the tour three years later.
That's what makes this bike so interesting. It speaks not to a failed attempt at victory, but to the way he rode and the way he dealt with the physical and mental challenge of falling just short of your goal. It has been his humility and his determination that has endeared him to many Australians, many of whom only started watching cycling on television because an Australian was in a position to win.
What's your favourite Cadel moment?
For more information on Cadel's 2008 road bike, visit the National Museum's Cycling in Australia project.